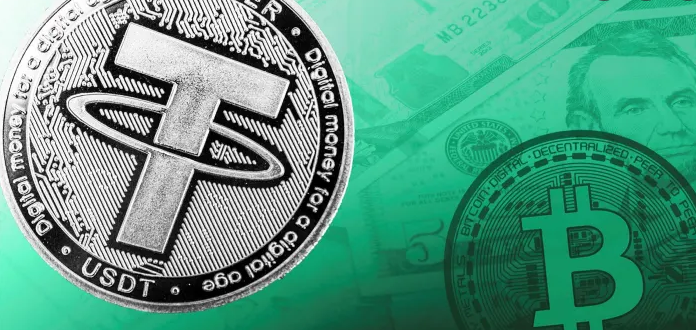 USDT Blocks $1 Million in Tether Tokens in Partnership with Government Authorities
Cryptocurrency seems to have the air of a rebellious teenager who defies authority, but a recent report on Tether (USDT) shows that cryptocurrency entities will bend to the will of the government just like everyone else when pressure is put on them.
Tether in Action
Last week, Tether worked with government authorities to block access to a Tether account, freezing about $1 million USD in USDT tokens. All of that belonged to a single IP address. The stablecoin developers refused to say who the account belongs to or why they were asked to freeze the money, but they did reveal that they have blocked more than 500 accounts since 2017.
This kind of action is known as blacklisting an Ethereum address, which happens often within the industry but often goes unreported. This report has hit the mainstream because of the amount of money involved. Usually, the accounts that are blocked hold a lot less currency.
The same account that was backlisted last week also holds a number of other tokens, though they are in smaller amounts.
In some cases, when Tether blocks accounts it will then reuse those assets and send them to other accounts. This is not standard procedure every time they freeze tokens, but it does happen occasionally, using what is known as a recovery mechanism. They use the same mechanism in cases where a buyer says they sent money to a wrong address. PayPal and other payment platforms have a similar measure set up for just such an occasion, and PayPal will sometimes use theirs to reallocate funds in instances where transactions are contested.
Where Is Tether Right Now?
Tether is at $1 (USDT/USD) today, down just 0.01%, and its trade volume is up 64%. It is still the #1 ranked stablecoin and is linked to the US dollar with a 1-to-1 relationship. Tether has moved up the rankings of cryptocurrency coins overall recently, taking the #3 spot from Binance Coin, though that switch could be brief.
Even as a lot of the cryptocurrency market is struggling, with Wednesday's drop substantially bringing down most of the major cryptocurrencies, stablecoins like USDT are holding steady. Stablecoins once again benefit when the market falls. They provide a safe place that serves as an anchor within the industry where investors can store their money until the market settles down or moves in a different direction.