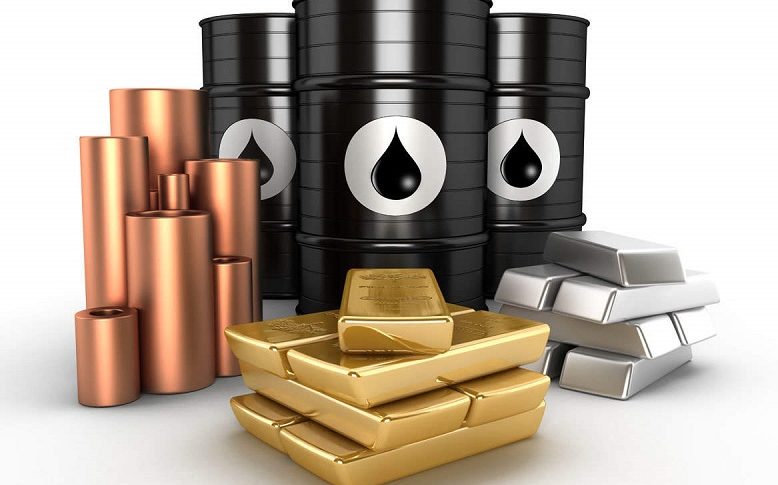 Crude Oil Moves Above $80 Again After US Employment Report
Crude Oil has been really bullish for about two years now, since US WTI reversed from $-37.50 and has been making massive gains since then. In October the price climbed to $85, but in November we saw a retreat due to the new Omicron variant spreading.
But this new variant has been soft, so the sentiment has improved in the last few weeks and crude Oil has resumed the bullish trend again, climbing above $80 again today. Yesterday we saw that the increase in the output from OPEC was below target once again, which is bullish for crude Oil prices. Today the US non-farm employment report came a bit weaker, but the jump in wages has improved the sentiment again.
WTI Crude Oil Daily Chart
   US Oil keeps pushing the bullish trend higher
US December Non-Farm Employment Report
December non-farm payrolls +199K vs +400K expected
Prior was +210K
Estimates ranged from +150K to +720K
Two month net revision K
Unemployment rate 3.9% vs 4.1% expected
Prior unemployment rate 4.2%
Participation rate 61.9% vs 61.8% prior (was 62.8% pre-pandemic)
U6 underemployment rate 3.9% vs 7.8% prior
Average hourly earnings +0.6% m/m vs +0.4% expected
Average hourly earnings +4.7% y/y vs +4.2% expected
Average weekly hours 34.7 vs 34.8 expected
Change in private payrolls +211K vs +365K expected
Change in manufacturing payrolls +26K vs +25K expected
Long-term unemployed at 2.0m vs 2.2m prior (vs 1.2m pre-pandemic)
The employment-population ratio, at 59.5% vs 59.2% prior (61.1% before pandemic)
The household survey showed a very sunny picture of the labor market with unemployment falling and the employment-to-population ratio improving. That's in contrast to the headline, which is disappointing once again. It's tough to reconcile mediocre jobs growth since September in contrast to the rapid decline in unemployment. There's plenty of fuel here to believe whatever you like but all the evidence I see points to robust hiring everywhere.
The market reaction has been choppy but the dollar is rising in the latest move. I strongly suspect that's due to the 0.6% monthly rise in wages. That's the kind of thing that makes the Fed worry that it's behind the curve.
US Hourly Earnings Report MoM
The US added just 199K jobs in December, much softer than the 410K consensus and the ADP rate above 800K. Why is the US dollar so solid after a weak jobs report? That's for two reasons:
Firstly, the indications in the household survey (rather than the establishment survey) were stronger with unemployment falling to 3.9% from 4.2%. Secondly — and I think this is the important one — average hourly earnings rose 0.6% in the month compared to 0.4% expected. That pushed the y/y rate to 4.7%.
In its previous 'transitory' thesis, the Fed expected wage growth to stay relatively cool as the pandemic pushed prices up before supply chains recovered and inflation reverted to 2% or lower. Instead, prices have stayed persistently strong and now workers are discovering negotiating power.
That dynamic could create the feared wage-price spiral, where a higher cost of living leads to workers demanding more pay and then higher pay results in more spending and even higher prices. It's the kind of inflation that central banks truly fear.
Obviously, one month doesn't make a trend but with all the sudden inflationary awareness and higher prices, the market is sensing that the Fed will be more aggressive. That will mean a rate hike in March and could mean even more than the 75 bps of hikes that are priced in. The implied odds of March are now up to 90% from 80% earlier this week.