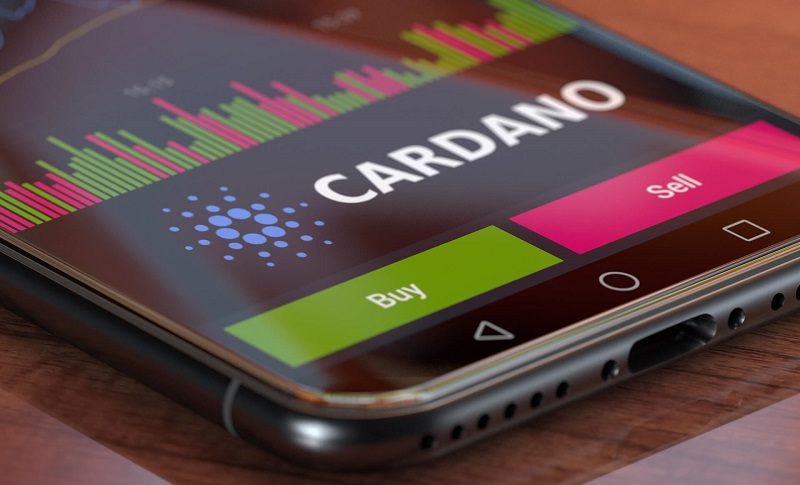 Waiting to Buy Cardano (ADA) at $1, Shiba Inu at $0.000024
Today, the decline in the crypto market has stalled, after enduring some considerable losses this year, although the sentiment remains bearish. Shiba Inu coin has been declining since late October, while Cardano has been on a downtrend since September. Although, they are both approaching support areas, where we plan to buy these two cryptos, so let's see where we can go long on SHIB and ADA.
Cardano Daily Chart Analysis – ADA Approaching Support at $1
We're determined to buy ADA at $1, unless there is a quick crash lower
Cardano is becoming increasingly populated with real use-case applications, since the Alonzo hard fork, which took place in September. With the update came smart contracts, which means that functionality is increasing for this network. Besides that, low transaction fees and the speed of Cardano are great draw cards for traders. Cardano's Layer-2 scaling solution, Hydra, is also on the way.
But, ADA coin has failed to show momentum since the launch of the Alonzo upgrade in September. It has been losing value, breaking below the previous resistance at $1.50, with moving averages keeping it down. Now, the price is approaching the support zone at $1, where we plan to buy ADA/USD. If the sentiment turns bullish, the top at $3 could be reached pretty fast, which means tripling your investment.
Shiba Inu Daily Chart Analysis – Could the 200 Daily SMA Turn Into Support for SHIB/USD?
Shiba Inu has entered the support zone
Shiba Inu has become the most popular crypto coin in terms of internet searches. In order to achieve real decentralization and take away the control from its developers, the Shiba team will launch its very own DAO, DOGGY DAO, in two phases this year, although, that hasn't helped it much during the last two months.
SHIB/USD reached a top at $0.000088 in late October, after the surge that month, but it hasn't been able to hold onto the gains, having lost around 70% of its value, as moving averages keep it down. But, this is a good opportunity for those who are out of Shiba to go long. We are thinking of buying this cryptocurrency at the 200 SMA (purple) on the daily chart at around $0.000024.