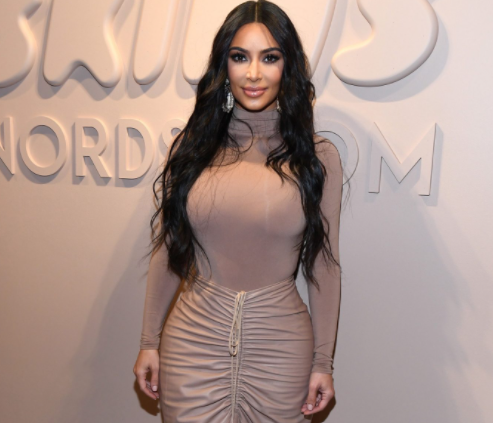 Are Celebrities Pumping Then Dumping Cryptos?
A new lawsuit out of California alleges that Floyd Mayweather (boxer), Paul Pierce (former NBA player), and Kim Kardashian (reality TV star) are using their celebrity to profit from cryptocurrency while defrauding consumers. The class-action lawsuit was filed on January 7th against EMAX (EthereumMax), which all three celebrities promoted on their social media pages.
The complaint was filed for Ryan Huegerich from New York. No evidence has been produced that these celebrities profited from their involvement with the new cryptocurrency EMAX. The lawsuit does state that the creators of EMAX, Giovanni Perone and Steve Gentile, received "substantial profits" by selling their EMAX holdings.
EMAX's Response
CBS Money Watch contacted EthereumMax directly, and the cryptocurrency company denied all allegations. A spokesperson for the company said that the recent allegations presented a "deceptive narrative" that was "riddled with misinformation" concerning EthereumMax.
The spokesperson disputed any allegations and stated that the project was very transparent and that its developers have been very communicative with investors. When CBS Money Watch reached out to Mayweather, Peirce, and Kardashian, they did not receive any response.
The Celebrity Crypto Trend
Over the past few years, a number of celebrities have promoted cryptocurrency either for their own profits or as personal ventures they were invested in. These include Ashton Kutcher, Matt Damon, Jamie Foxx, Gwyneth Paltrow, Paris Hilton, and more.
The complaint filed by Huegerich will have to prove that the celebrities earned their money illegally if the suit is to be successful. Huegerich's lawyers are alleging that celebrities worked with EMAX to promote a "pump and dump scam". This means that the well-known personas use their fame to hype up the cryptocurrency and boost its price temporarily, while the cryptocurrency's creators took advantage of the rate increase to dump their holdings and make a tidy profit very quickly.
EMAX enjoyed a trade volume increase, starting at $16.1 million last year to reach more than $107 million. The price of EMAX shot up in May but quickly fell back down. The high rates could not be sustained for long, and this crypto has stayed very low since that brief bull run.
The Ethereum Max price went from $0.000000002445 (EMAX/USD) to $0.0000008546 in two days, then it fell $0.00000007715 less than two weeks later. A couple weeks later, the EMAX rate fell almost back down to where it was before it was hyped up. EMAX briefly enjoyed a small spike when Bitcoin reached a new all-time high, but it has stayed low after falling back down once more. Investors hoping to enjoy long-term profits have failed to see a return on their investment from this crypto.