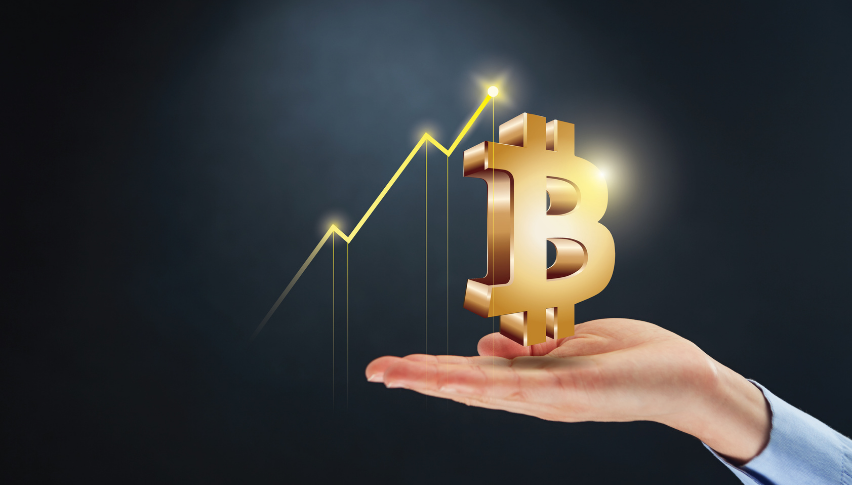 Bitcoin Achieves New All-Time High Today
Bitcoin has well and truly recovered from the market crash as it reached a new all-time high today of $66,974 (BTC/USD). It's currently falling from that just slightly, but Bitcoin definitely has the potential to go even higher.
This is a history making day, not just for this crypto but for cryptocurrency in general. It proves the longevity of the market and its ability to bounce back from even a serious market crash like what it experienced in May of this year.
Recovering from the Crash
By April 14th, 2021, Bitcoin had reached its all-time high at that point- $64,888. The next month, it fell to $32,449, which was its lowest point in months (since January). Bitcoin has been trying to recover since then, working its way back up to $40,000 in July, and then $50,000 in August. September saw a lot of selloff for the crypto, as the price plummeted again, going as low as $41,016.
Since the beginning of October, Bitcoin has been climbing steadily back up toward that all-time high. Today, it passed that mark after an incredible bullish run that has seen few obstacles. This has been a spectacular month for Bitcoin and crypto in general, as Bitcoin tends to pull up a lot of other cryptos when it does well.
Is Bitcoin Headed Higher?
The rapid ascent of Bitcoin this month means that a lot of attention will be turned toward it, especially as people note its new record. However, analysts expect Bitcoin to continue to be volatile. It has just as much chance to turn around and go bearish as it does to continue its ascent. The new heights Bitcoin reached do not mean that everyone should start investing in it. In fact, this could be a very poor time to invest, as cryptos tend to fall after they achieve significant spikes.
Continuous ups and downs are just a normal part of the cryptocurrency routine, especially for a crypto that is as popular and as highly traded as Bitcoin. Over the last 24 hours, $42,205,669,827.84 in Bitcoin has traded hands, which is an increase of 10.89% for that period. That trade volume won't necessarily remain positive for Bitcoin, as there could easily be a massive sell off over the next 48 hours as news of the new record gets out.
Anyone who has significant investment in Bitcoin should think about selling at this point. While it could go higher than the new record, it could also drop dramatically in a short period of time.