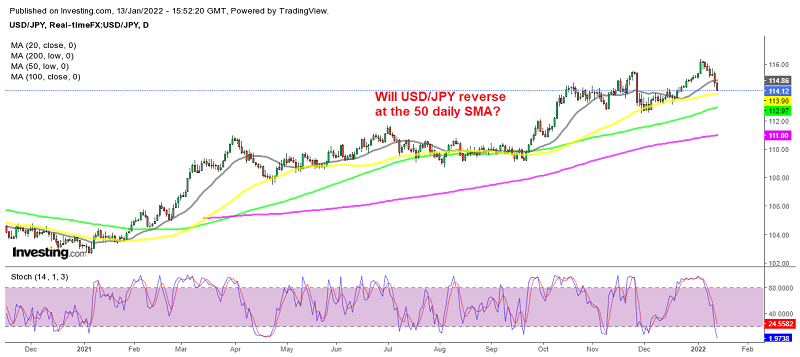 US CPI Inflation to Increase Further in 2022, as PPI Inflation Moves Up
Inflation has been running out of hand for some time now, particularly in the US, where it is surging. Although real-life inflation is much higher, with rent, property, food, energy, etc. increasing enormously since the coronavirus pandemic began two years ago.
Although, the official CPI (consumer price index) increased to 7.0% in December, as yesterday's report showed, from 6.8% in N0vember. This is very high – the highest in 40 years – and the increase is expected to continue further, considering that the PPI (producer price index) inflation also keeps increasing. The higher prices that producers are paying now will be transferred to the consumer in the coming months.
This will keep the FED in panic mode and force them to start tightening as soon as possible. Expectations are for three rate hikes in 2022, with the first in March, but if inflation keeps surging, they might even hike by more than 0.75%, which would be very positive for the USD. But the USD has been on a bearish trend this week, which is more of a pullback before the uptrend resumes again.
December US PPI Inflation Report
US December PPI YoY 9.7% vs 9.8% expected
November PPI was +9.6%
PPI MoM +0.2% vs +0.5% expected
Core PPI:
Core PPI YoY ex. food and energy 8.3% vs +8.0% expected
PPI MoM ex. food and energy +0.4% vs +0.5% expected
This is rather mixed, but the thing to focus on is probably the slowing pace of monthly rises. Though with the way oil and metals have rallied this week, I don't know if that will last.