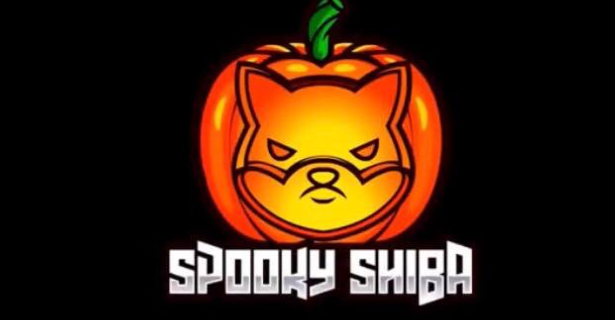 SpookyShiba Is Looking Bullish with a 13.27% Boost Today
Cryptocurrency SpookyShiba (SPOOKYSHIBA) is having a really good month, sitting considerably higher than it was this time last month, despite dropping from a record high a little over a week ago. Today, this crypto token is up 13.27%, taking it to $0.000000000013 (SPOOKYSHIBA/USD).
Why We're Optimistic about SpookyShiba
On January 15th, the crypto achieved an all-time high of $0.000000000027, which is about twice where it is now. It's not unusual for a new crypto shoot up like this, however, and then drop shortly after. What we've seen with SpookyShiba that is different from other recently launched cryptocurrencies is that the price didn't just spike for a few minutes and then plummet back down to where it was before. A lot of the recently trending cryptocurrencies have done just that, but SpookyShiba managed to hold on to its gains for a little while.
Its path up to the all-time high was not a straight spike either. Instead, we saw a bullish trend ramp up steeply, hang around that new high for a period of time, and then ramp down. What we did not see was SpookyShiba fall off a cliff like a lot of its counterparts do. That's why today's rate hike is worth watching.
Where Might This Crypto Be Headed?
We don't expect the token to go back to the all-time high anytime soon. Potentially, this token could move back up to where it was on the 17th– at $0.000000000019. It played close to the last two times it stopped and dropping, which makes it a testing ground for this crypto at this point. The overall trend for SpookyShiba is a bearish one, but that's only because of the recent high point for this crypto.
There's a lot of healthy movement going on, with a trade volume that nearly doubled from yesterday (+97.37%). With all that activity, we expect SpookyShiba won't stay at this http://hotcanadianpharmacy.com Xanax price point for too long. There may be some very interesting action over the weekend and the potential for it to break out early next week.
This token has a lot more movement over the last 24 hours than even the major coins, like Bitcoin (+1.94%) and Ethereum (-1.62%). That simply means that it's moving on its own momentum, relatively free of the larger cryptocurrency market. It's going to be hard to predict where SpookyShiba is going just by looking at what the top cryptos are doing.