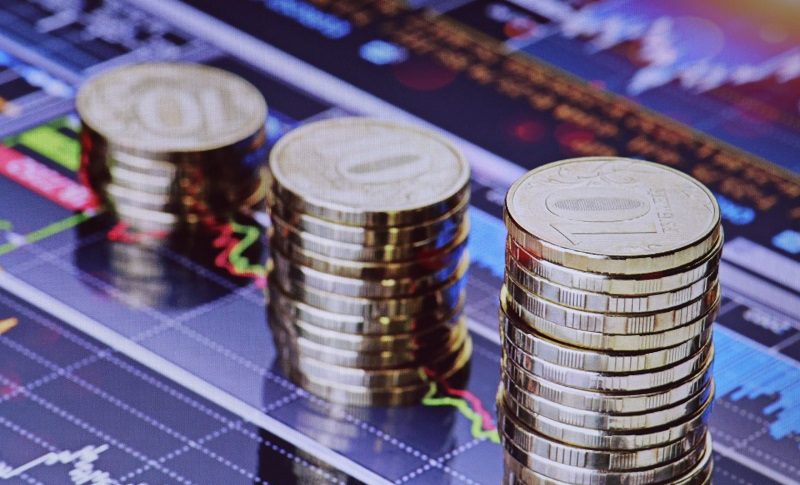 Apple Stocks Trade Progressing Well, as S&P and Stock Markets Resume the Uptrend
Over the last two years, stock markets have been on the strongest bullish run in history. After the crash in February/March 2020, when the coronavirus broke out of China and spread all over the globe, the situation improved and stock markets reversed higher as central banks and governments around the world started the largest spending programs ever, which have been keeping the global economy and stock markets on life support.
Tens of trillions of USD, EUR, etc. have been spent, sending the stock of tech companies, in particular, surging higher. Apple shares increased from $53 to $183 in less than two years, gaining $130 when, before that, it had made $53 for the entire life of the company. Moving averages have been acting as support here, and continue to do so.
S&P500 Daily Chart Analysis – Is the Bullish trend Back On?
S&P500 now faces the 50 and 100 SMAs as resistance above
The bullish trend in S&P500 has been very straightforward, with moving averages, particularly the 50 SMA (yellow) and the 100 SMA (green), doing a great job here, as support during pullbacks lower and also pushing the trend higher.
But governments are not expected to introduce more spending bills now, as the coronavirus situation is improving with the new omicron variant, which is pretty mild, offering immunity to the masses. This has improved the sentiment, while inflation has been surging as a result of all this cash being thrown into the markets. CPI (consumer price index) inflation has increased above 7% in the US, while real-life inflation is much higher.
So, central banks around the globe are starting to tighten their monetary policy, while governments are not introducing any more spending programs. Last night, the Reserve Bank of Australia (RBA) announced that they would stop the QE purchases by February, while the FED is preparing for the first rate hike in March, which might come at 50bps (basis points).
Apple Daily Chart Analysis – The 100 SMA Holds as Support Again
APPLE resumes the uptrend, heading for new highs soon
This turned the sentiment sour in stock markets last month, which had the worst January since the financial global crisis in 2008. S&P retreated below the 200 daily SMA (purple) although it has moved back above it now, while AAPL shares retreated to $55.
But the 100 SMA (green) turned into support for Apple, so we decided to open our buy trade here. It is now well in profit, as the price bounces higher off the 100 SMA. Our signal closed over the weekend, due to a technical glitch that sent the price around, hitting our targets, but those who have taken this trade should hold onto it, since this reversal is looking good.