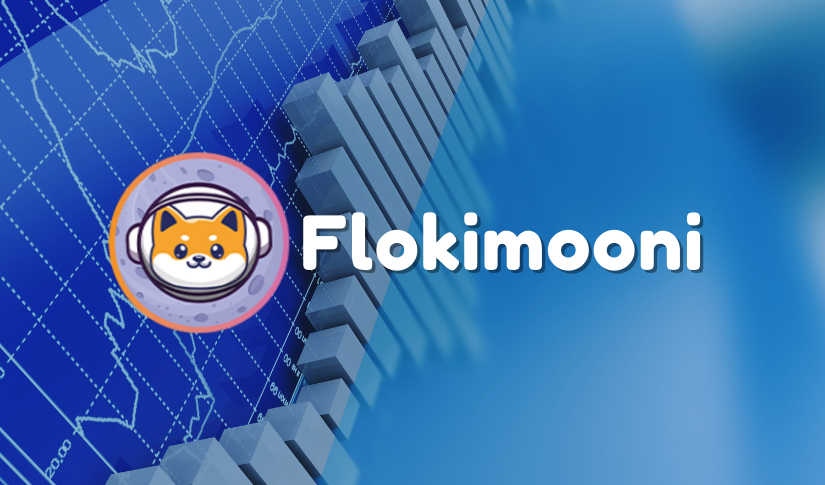 Flokimooni, a Game-Changer Meme Coin, and Here's Why
Posted Tuesday, February 1, 2022 by
Sophia Cruz
• 1 min read
Many new meme coins are coming out of nowhere, but one critical game-changer coin will reinvent the way you look at meme coins in general.

A brand new cryptocurrency birthed by the fans of the Shiba Inu community, Flokimooni, is creating a tempting DeFi ecosystem with the most convenient features availaable in the crypto space. With a dedicated community of more than 70,000 followers and 22,000 token holders, Flokimooni has one of the critical factors a meme coin must-have, namely an active and committed community. They don't just call themselves a movement. They also support it with action and takle their community efforts wholeheartedly. 
The developers of Flokimooni are working on four flagship utility projects: an NFT marketplace, an NFT gaming metaverse, a DEX and a Launchpad platform to further boost its cryptocurrency usage. The new Flokimooni website has now gone live, together with its new whitepaper. The team has been making enormous efforts to take this meme coin to the top of the crypto list. Flokimooni's NFT collection consists of 10,000 unique 3D-based Flookimoonies that inhabit the Moon World. This collection is already available on the Binance Smart Chain network. The upcoming play-to-earn metaverse will allow you to breed, collect, raise and battle Flokimooni NFTs within the game.
The utility token of the Flokimooni ecosystem is the FLOKIM, and it will also be used for fees in the NFT market, launchpad, and in-game currency. Holding $FLOKIM will earn Doge rewards for users.
Flokimooni consistently demonstrated growth and improvement within two months of its existence, even though the market seems to have a bearish run. Surviving and being one of the most substantial coins during the dip is what makes Flokimooni a game-changer in the meme coin community.