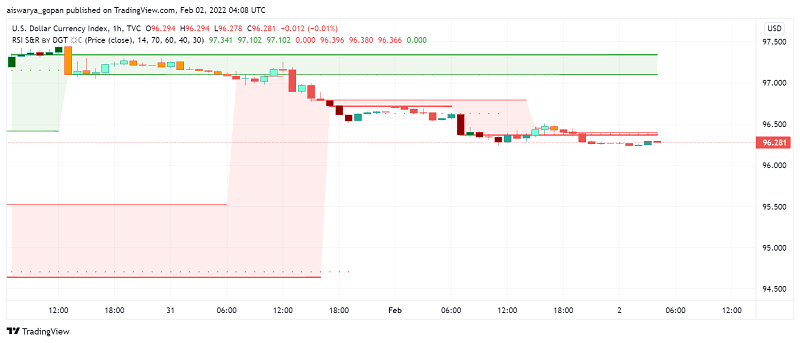 US Dollar Still Weak as Fed Officials Offer Mixed Signals on Monetary Tightening
The US dollar continues to exhibit signs of weakness into early trading on Wednesday as investors wait for employment data with the release of the ADP private payrolls scheduled today. At the time of writing, the US dollar index DXY is trading around 96.28.
The greenback slid further away from the 97 level against other leading currencies in the previous session after US Treasury yields struggled to rise. The benchmark 10-year US Treasury yields are struggling under 1.80%, keeping investors away from the currency at the moment.
Traders are also hesitant to enter new positions in the US dollar until the release of ADP private payrolls data for January. In addition, the NFP report for the previous month is also awaited as markets look for clarity on the improvement in the US labor market and what it means for the Fed which is planning to start tightening its monetary policy in the near future.
Confusing statements from Fed policymakers during the previous session have also heightened traders' concerns about the outlook for the greenback. While Atlanta Fed President Raphael Bostic talked about how inflation could overshoot the Fed's 2% target, St Louis Fed President James Bullard played down the need for faster rate hikes.
The USD is also trading under some pressure at the moment after the US national debt soared past $30 trillion earlier this week. The sharp surge in public debt has raised fears about the health of the US economy and has kept investors wary towards the reserve currency for now.