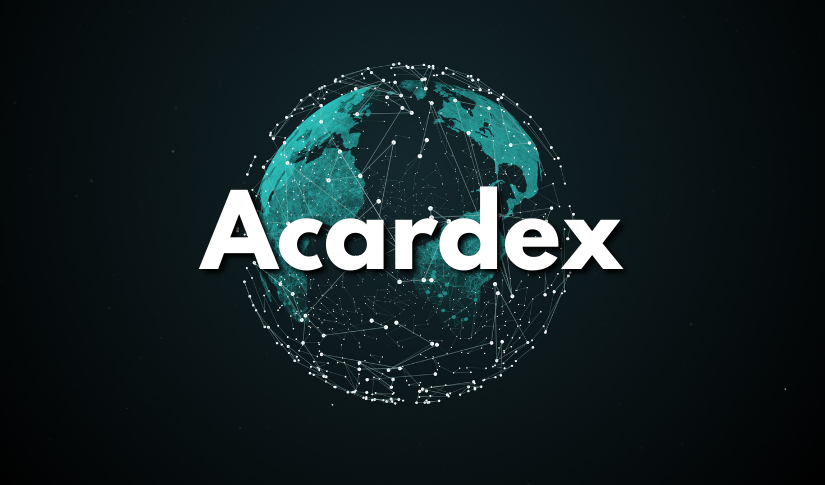 Acardex to Unleash the Biggest Decentralized Exchange on Cardano Network
Posted Tuesday, February 22, 2022 by
Sophia Cruz
• 2 min read
The Cardano network has developed a niche as one of the most reliable blockchain networks in the global cryptocurrency market. It marks a highly stable and secure network that only grows with each passing year. With this, a new decentralized service is ready to be unleashed on the network: Acardex. This protocol is set to become one of the biggest and most versatile exchange protocols on the Cardano network.
Acardex is a decentralized exchange or a decentralized platform that aims at creating a reliable, secure and robust medium for the trading of native assets present on the Cardano blockchain. Acardex has been designed to provide anonymity to users, by not requiring them to pass any KYC and AML procedures. Acardex has leveraged the security advantages of decentralized exchanges by using smart contracts and trusted computing techniques. The good news is that the platform does not charge users any fees or costs. However, users pay a transaction cost to miners to confirm transactions.
Benefits and Future Plans
The platform has been created with an integrated customer support system. Users can directly contact their customer support through multiple channels, like email, social media, Skype and Discord, for timely customer support. Acardex is a decentralized exchange that offers several benefits, such as enhanced security, reduced counter-party risks, efficient utilization of available resources and increased transparency.
The ACK token is designed to simplify the process for investors, traders and market makers. Users will not have to set up multiple accounts on different exchanges, which increases efficiency. To increase the value of its platform, Acardex will be adding a secure wallet service in the future. In essence, users can store their Cardano native tokens on the exchange, securely.
Acardex will unleash the most prominent decentralized exchange on Cardano Network. NFT enthusiasts are going to be thrilled with this announcement. Not only is ACX an officially endorsed project by the Cardano Foundation! It has also acquired a leading status among other projects within the blockchain community. That seems like an outstanding achievement for something that has only been around for less than two months.