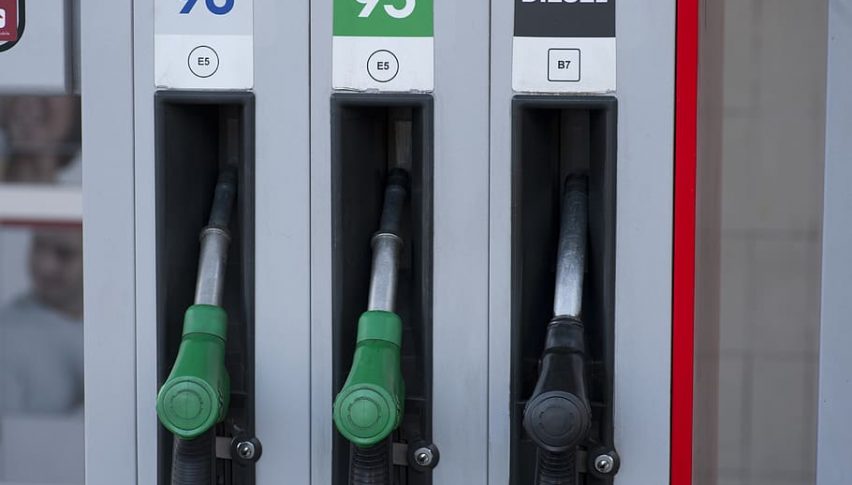 Crude Oil Buyers Not Letting Go, as Ukraine Tensions Persist
There are several reasons why, at a time when the coronavirus should have kept the price subdued, US WTI Crude Oil has remained on the strongest bullish run ever during the last two years, since it came back from the dead at $-37.50. First, it was the large amounts of money that were "injected" into the economy by central banks and governments, in an effort to keep the global economy running, which benefited both the stock markets and crude oil.
Then the global economy, particularly manufacturing, surged, and this has been keeping the demand for crude oil elevated. At their last meeting, OPEC+ also decided to keep production mostly unchanged at their latest meeting, which fuelled the bullish trend even further. And more recently, of course, tensions in Ukraine are keeping the bullish momentum going for oil.
Crude Oil Daily Chart Analysis – The 20 SMA Holds as Support
The uptrend has picked up pace
We have seen dips lower, as the uptrend resumes, but moving averages have been doing an absolutely great job in providing support and pushing the price higher. Smaller moving averages, in particular, such as the 20 SMA (gray), and the 50 SMA (yellow), have been acting as support when the trend has picked up pace, and right now, we are in one of those times. US WTI found itself unable to catch up with the price since late December, but it turned into support right away in the previous two days, as soon as it caught up. Now, after the small retreat, oil seems to be heading for the $100 level.
WTI Crude Oil H4 Chart Analysis – MAs Are Taking Turns
US oil bouncing off the 100 SMA on the H4 chart
On the H4 chart, we see that a retrace lower took place at the end of last year, as the omicron variant spread in China, sparking fears of further restrictions. But, this variant has proven to be mild so far, and the sentiment has improved again, sending US WTI crude higher. Since then, the 50 SMA (yellow) has been doing a great job of providing support during pullbacks, and the latest bounce came off the 100 SMA (green). Now buyers are back in charge, so the bullish trend continues.