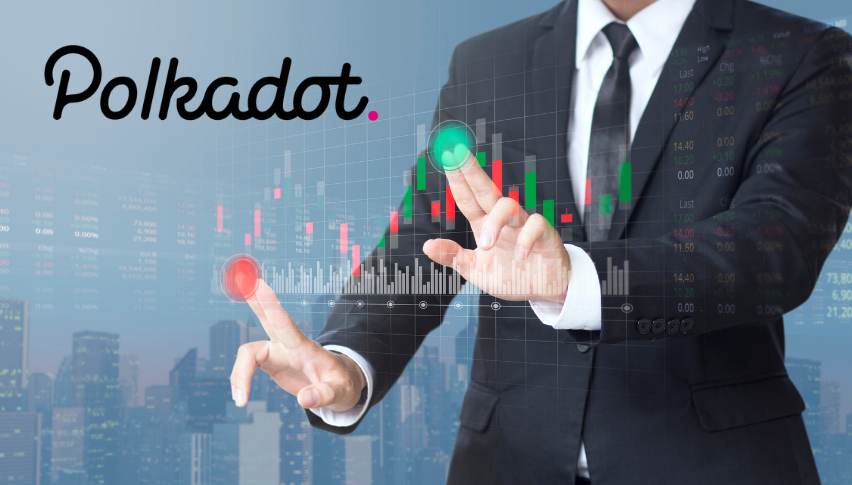 Polkadot Parachains Could Form DWeb 3.0, but DOT Coin Doesn't Stop Declining
Posted Wednesday, February 23, 2022 by
Skerdian Meta
• 2 min read
Polkadot is one of the most interesting and promising blockchains, especially after the launch of parachains, which make a decentralized Web3 (DWeb3) possible. Polkadot has auctioned off seven parachains so far, which have been going well, but it is still in a bearish mode, and it seems it doesn't want to stop declining.
Polkadot is a very energy-efficient network, which is a requirement nowadays. It consumes just six times the amount of energy used by a US household, while Ethereum and Bitcoin consume millions of times that much. Last week, Polkadot exchange-traded products (ETPs) were approved for exchange on the Frankfurt Stock Exchange, which brings it closer to mainstream finances.
The crypto exchange, Crypto.com, has launched Polkadot deposits and withdrawals on its ecosystem via the Cronos chain. Polkadot introduced its Polkadot Pioneers Prize recently, which should help increase developer activity on the Polkadot network and help it move towards a DWeb3.
Polkadot Makes DWeb3 Possible
Moonbeam was the first parachain to go live on the Polkadot network, and now, Curve finance has launched on Moonbeam, which allows the Polkadot ecosystem and its users to gain access to the largest decentralized finance (DeFi) protocol by total value locked, at nearly $20 billion. Polkadot is a Layer-0 blockchain that can connect other Layer-1 blockchains through the parachains, thus forming the decentralized Web3.
Polkadot Technical Analysis – Daily Chart Analysis
The 50 SMA keeps pushing DOT/USD down 
DOT coin had an impressive rally from August until November, increasing from $10 to $55, although that was still small compared to many other cryptos, which surged more than 10 times in value during the same period. Although, since early November, the situation has changed and DOT/USD has been bearish. It has lost around 70% of its value so far, which makes it tempting to buy, but there haven't been any signs of a reversal. It seems like the price is heading for last summer's low of $10, which would be a great place to buy, so we are following the price action to see if Polkadot will fall that far.