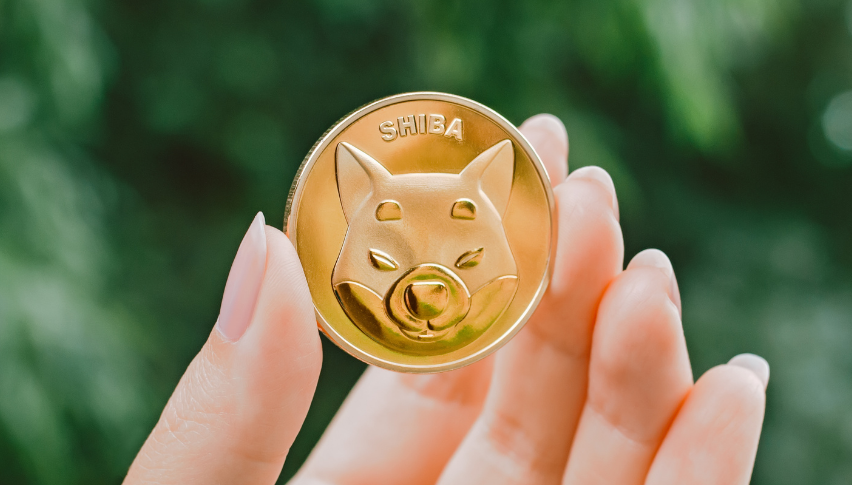 Looking to Buy Shiba Inu Coin (SHIB) at $0.000020 Support, With Coin Burning Feature Coming
Last year was great for the Shiba Inu coin, after it surged around 25,000%. As the popularity surged, many crypto exchanges started listing it as well, and it soon began to lead the crypto search engine rankings. It ranks at number 15 by market cap, at $13,123 billion, with 549 billion SHIB tokens in circulation, although that has been declining since the all-time high of $40 billion, as the cryptocurrency market has lost around $1.3 billion since early November.
Shiba Inu Daily Chart – The Highs Keep Getting Lower
Shiba has been declining since the end of October actually, after making a massive rally that month, surging from $0.0000060 (5 zeros) to $0.000088 (four zeros). During the last four months, SHIB/USD has broken below all moving averages, which have turned into resistance now, with the 100 SMA (green) doing so after the decent bounce we saw early in February.
 A support zone has formed for Shiba at $0.000020
The surge last month came after a large whale was spotted buying SHIB coins. But, the main factor that turned the sentiment positively bullish for the Shiba coin was the announcement regarding the Shibarium metaverse, which is a Layer-2 blockchain built on top of Ethereum's blockchain. Shibarium was developed by Unification, a Singapore-based blockchain solutions provider, which has worked for Amazon and Google too. It will support trading and multiple transactions in the SHIBA ecosystem, and it is expected to lower fees and increase the transaction speed (TPS).
But the good news couldn't keep Shiba bullish, as the crackdown on the crypto market continues, and the tensions in Ukraine have been weighing heavily on the global risk sentiment and therefore on cryptocurrencies as well. SHIB/USD formed a support zone at around $0.000020. This a level where we are looking to buy Shiba, especially if the sentiment in the crypto market starts improving. Shiba continues to make lower highs, but the decline seems to have stopped now, with the support zone holding, which is a good sign.
But, with such an enormous amount of Shiba tokens, a major coin burn, or many coin burns are needed to lower the supply, which will lead to an increase in price. The developer of Shiba, "Archangel", has revealed that ShibaSwap 2.0, which is the new version of Shiba Inu's decentralized crypto exchange (DEX), will include a feature that allows SHIB tokens to be burned. Hopefully, this will help increase the price of Shiba tokens eventually, as coins start to get burnt.