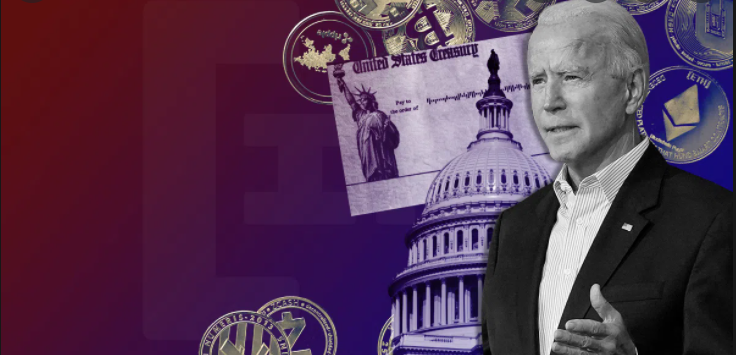 President Biden Expected to Sign Order Today Investigating Crypto
It has been a long time coming, but today marks the point where the US president will sign an order to start looking into cryptocurrency. The executive order directs government agencies to study central bank digital currency and cryptocurrencies in order to determine a regulatory plan for these digital assets.
A Short Delay
The order was expected to be signed in February, but that initial plan had to be put on hold because of the Ukrainian and Russian military operation that continues to affect the financial markets and political action around the world. That eastern crisis has caused financial trading to become far more fragile and unpredictable, upsetting trends in the crypto markets and causing a price drop for many digital currencies as the world waits to see what will happen over there.
The order will help to set a national policy related to digital assets and attempt to protect consumers against fraud, monitor and prevent illegal trading, create a measure of financial stability, and help the United States to lead the way in a new method of handling these financial systems.
Moving Forward and Adapting to New Technology
One senior member of the current government administration said that the need for this order came out of the observation that many American families were being hurt by cryptocurrency and other digital assets, while a very small group of people were enjoying increased wealth because of it. The government agencies involved with the new order include the US Treasury (which will lead the investigation) working alongside the Office of Management and Budget, Homeland Security, Director of National Intelligence, Department of State, Department of Justice, and Department of Commerce. Together, they will work to plan out a policy for digital financial assets.
New laws are being considered to help safeguard consumers, and the government is considering launching its own digital dollar. That would compete directly with the Tether token (USDT) and other US-backed dollars that currently offer a 1:1 ratio with the US dollar. In many ways, the US is trying to make up lost ground, catching up to where other countries are with the digital currencies. It seems that the US has been slow to take any serious action regarding cryptocurrencies, allowing the current laws to handle the crypto market and permit the market to monitor and regulate itself.
This has been the case with US government regulations for generations, though, as the government moved slowly to regulate film, video games, comic books, and other media. Cryptocurrency, while not media, is enjoying the slow grind toward regulation, but things could change after the investigation has finished.
It may be a while until new policy is enacted, but even before that time, crypto investors will be on their toes, anticipating changes of all kinds and wondering how safe it is to invest in a market that is about to shift.