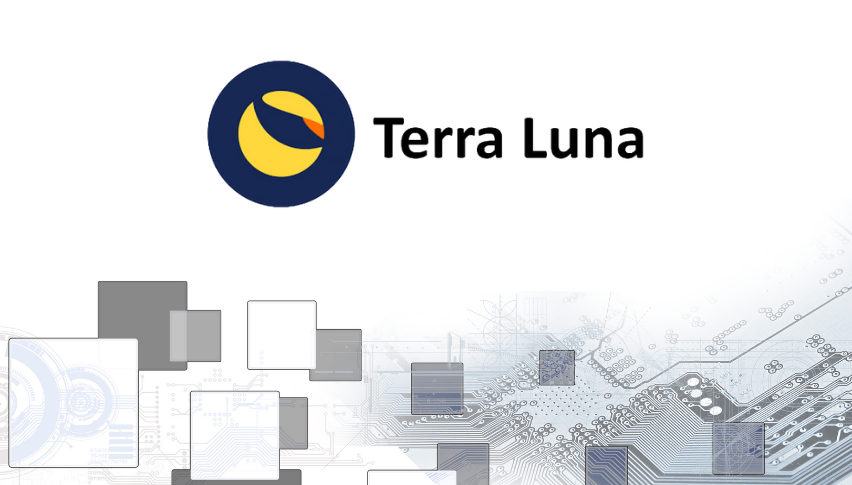 Bullish Sentiment in Terra LUNA as MAs Hold as Support, Aiming for $10 Billion Bitcoin Reserves
Terra LUNA is a blockchain that used the dollar-pegged stablecoin, UST, to construct a worldwide payments system. It has a thriving ecosystem, based on algorithmic decentralized coins that make DeFi (Decentralized Finance) accessible to everyone. Therefore it's no surprise to see this blockchain increase to the top in DeFi in such a short period of time, and its currency, the LUNA coin, is pushing for new highs.
Terra LUNA is the second blockchain in terms of the number of staked coins, which stands at $35 billion, behind Solana, which offers a 7% yield, and it stands second in term of total value locked (TVL), at $25.35 billion. The DeFi TVL across the entire sector declined earlier this year, after the Wonderland controversy, but it has recuperated well since then, helping the LUNA coin, while other cryptocurrencies have been bearish since November. Staked coins help earn rewards/yields, which support the smooth running of the Terra network.
Terra Daily Chart – MAs are Keeping LUNA Supported
LUNA coin is heading for new all-time highs 
This has been keeping LUNA/USD bullish, even during this bearish period in the crypto market. LUNA surged to $103 by late December, and after the pullback, in January, when the DeFi TVL declined, Luna resumed its bullish trend again. The 200 SMA (purple) held as support on the daily chart, and this cryptocurrency bounced off that moving average.
The announcement that Terra's stablecoin, UST, will be backed by a $1 billion Bitcoin reserve was a strong factor in the recent rally that took the price above $104, which means that this cryptocurrency is still making new highs, progressing up the rankings among the top digital coins, according to market cap. Yesterday, the founder of Terraform Labs (TFL) and Terra Do Kwon announced plans to accumulate a massive $10 billion worth of Bitcoin to add to the project's stablecoin reserves. So, if this is true, the LUNA coin should see more upside pressure. At the moment, the price has retreated off the highs, but it is finding support at the 20 SMA (gray).