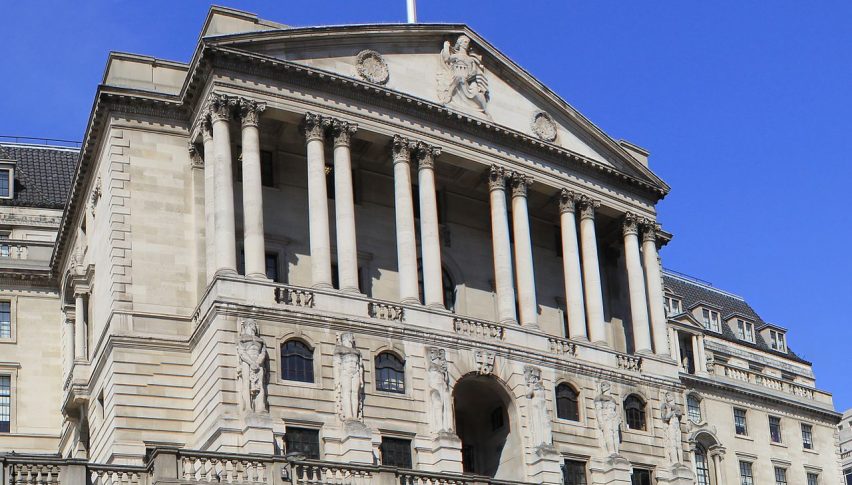 GBP/USD Rejected at Previous Support, as BOE Only Hikes by 25 bps
The GBP/USD has been bearish, as inflation surges in the US, which has forced the FED to turn hawkish. The tensions in Ukraine have also been weighing on risk currencies, such as the GBP, particularly this month. As a result, this pair fell to 1.30 earlier this week, before the bounce to 1.32 in the last two days, as markets were a bit disappointed that the FED didn't increase interest rates by 50 bps, which would have taken them to 0.75%. Instead, they hiked rates by 25 bps to 0.50%.
But the FED dot plot implied 7 rate hikes this year, including this one, which was up from 5 previously, which means that we might get a 50 bps rate hike at the next meeting, which will be in May. On the other hand, some analysts were also expecting a 50 bps rate hike by the Bank of England (BOE), so they were disappointed after today's 25 bps hike, which was the third in a row. The GBP/USD reversed at the previous support of 1.32, losing around 1 cent. Now, this pair should resume the larger downtrend, although this period of weakness in the USD has to end first.
GBP/USD Daily Chart – Previous Support Turns Into Resistance
GBP/USD heading for 1.30 again, after the rejection at 1.32
Bank of England Interest Rate Decision
BOE raises bank rate by 25 bps to 0.75%
Prior interest rates were 0.50%
Bank rate vote 8-1 (Cunliffe dissented in favour of maintaining bank rate at 0.50%)
Some further modest tightening may be appropriate in the coming months
There are risks on both sides of policy judgment, depending on how inflation prospects evolve
Expects Q1 GDP to rise by around 0.75% q/q (previous forecast sees flat growth)
Majority believes policy should be tightened to reduce the risk of inflation becoming embedded
Global inflation pressure will strengthen considerably in the coming months
Inflation expectations remain well-anchored at present, will monitor closely
Yikes. The bank rate vote in itself makes it pretty clear that they are not looking to be too aggressive. The pound has dropped from 1.3200 to 1.3130 on the back of that, as those who would've thought the BOE might favour a 50 bps rate hike today are being sent to the cleaners.
Their remarks on inflation also don't seem too pressing, despite the urgency to have acted over the past three meetings. This doesn't exactly sound like a central bank that is willing to tighten much more to counteract rising cost pressures.
The BOE was was guns-a-blazing at last month's MPC, with four votes for a 50 bps hike, but the hawks turned hesitant. Not one voted for 50 bps this time, and the lone dissenter for keeping rates unchanged was Cunliffe. The market had been pricing in a 40% chance of a 50 bps hike, but evidently it wasn't even up for debate, and the statement implies that there are risks on both sides.