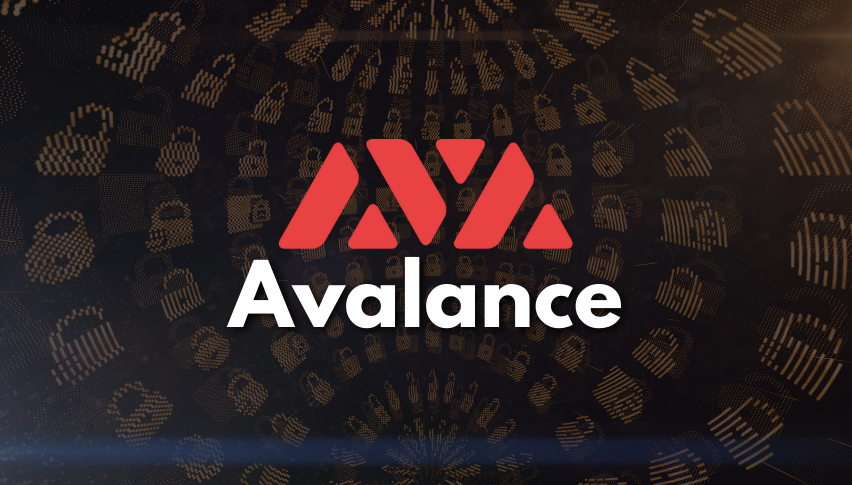 Can AVAX Break Resistance After Avalanche's 2nd KyberSwap Phase Launch Today?
Avalanche, which is an open, programmable Layer-1 smart contracts platform, has enjoyed great interest, as its high performance has helped it become a fast-growing platform for decentralized finance (DeFi) and decentralized apps (DApps). Avalanche offers high-throughput and near-instant transaction finality,  processing up to 6,500 transactions per second (TPS), which is attractive to investors. As a result, its market cap has grown to $20.8 billion, while the total value locked (TVL) in DeFi has reached almost $12 billion.
Last month, Trader Joe's liquidity launch program, Rocket Joe, helped bring new projects on staking pools, and assisted in driving up on-chain activity on the network. GMX, which is a decentralized spot and perpetual exchange, offering low swap fees and zero price impact trades, went live on the Avalanche network, bringing new features to DeFi users on Avalanche, such as low slippage spot and perpetual trading.
The Avalanche Foundation also announced "Multiverse," last month. This will connect developers with a fund of up to $290 million, in order to incentivize the development of subnets, which in turn will encourage users to build multiple networks that share common computing resources on AVAX.
Avalanche Deploys 2nd Rush Phase on KyberSwap
In August last year, KyberSwap was launched on the Avalanche blockchain, for the first phase. Liquidity and rates for Avalanche's DeFi ecosystem improved considerably, allowing Kyber Network to kickstart collaborations with popular ecosystem projects. Now comes the second phase, and today is the launch date for it.
Liquidity providers can earn up to $1 million in AVAX and Kyber Network (KNC) liquidity-mining rewards during the next four months, by adding liquidity to eligible pools on KyberSwap on Avalanche. Besides that, liquidity providers on KyberSwap will enjoy important benefits, such as better rates, due to DEX aggregation, amplified liquidity pools that enjoy excellent capital efficiency, and reduced slippage. Anyone can create a pool or add liquidity to existing pools etc.
Avalanche Technical Analysis – Weekly Chart
AVAX still trading between two moving averages
On the weekly chart, we see that AVAX printed a high of $56 in February last year, which turned into support late in 2021, during the bullish momentum, and it held again during the bearish momentum in January this year. The 50 SMA (yellow) helped as well, stopping the decline, and the price bounced off that moving average, but the 20 SMA (gray) turned into resistance at the top. That moving average was pierced, but wasn't broken, and the price reversed back down last month.
However, the 50 SMA turned into support again and rejected the price. Last week we saw a strong bounce off that moving average again, but the 20 SMA is still stopping the climb. Now we will have to wait and see if AVAX can push above it, although the crypto market has to remain bullish – this cryptocurrency displayed stronger bullish momentum last week, but it can't keep it up by itself. But we will soon see what impact the 2nd phase of KyberSwap will have on the price.
Avalanche Coin AVAX Live Chart
[[AVAX/USD-graph]]