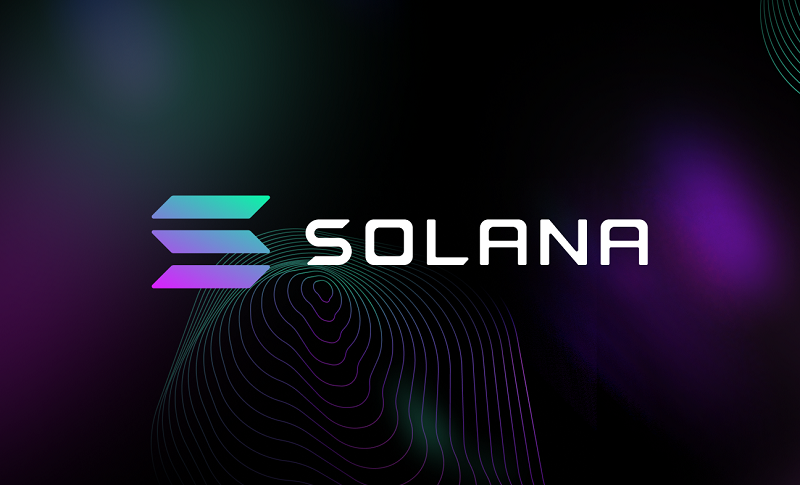 Solana SOL Failing at the 50 SMA Again, Despite Expansion
Solana, which is a Layer 1 blockchain that uses the proof-of-history (PoH) algorithm to verify transactions, has been showing increasing weakness since last November, when the second phase of the global crypto crackdown started. Solana is a very scalable blockchain, processing up to 700K transactions per second (TPS),  with a 1 gigabit per second network connection. As their Head of Product Engineering, Bartosz Lipinski, said at the recent Solana Hacker House World Tour event in Dubai, Solana is an open network upon which anyone can build applications".
 Solana Daily Chart – The 50 SMA Still Acting as Resistance
The range is tightening for SOL/USD
But nothing seems to be helping Solana's SOL token at the moment, as the sentiment in the crypto market remains bearish overall. Solana reversed from the top at $260, and has declined all the way down to $78, where it formed a support zone that has been holding since January. On the other hand, this moving average is pushing the price lower, so the trading range is narrowing for this cryptocurrency, which means that there will be a breakout soon.
Last week, we saw a bullish move in the crypto market, which sent Solana above $90, but the momentum seemed weak and the climb has already stalled. The 50 SMA is once again acting as resistance and preventing any further gains. So the price might be heading back to the support soon. We are following the price action and might decide to buy at the support, but the crypto market sentiment will be a deciding factor.
Solana Coin SOL Live Chart