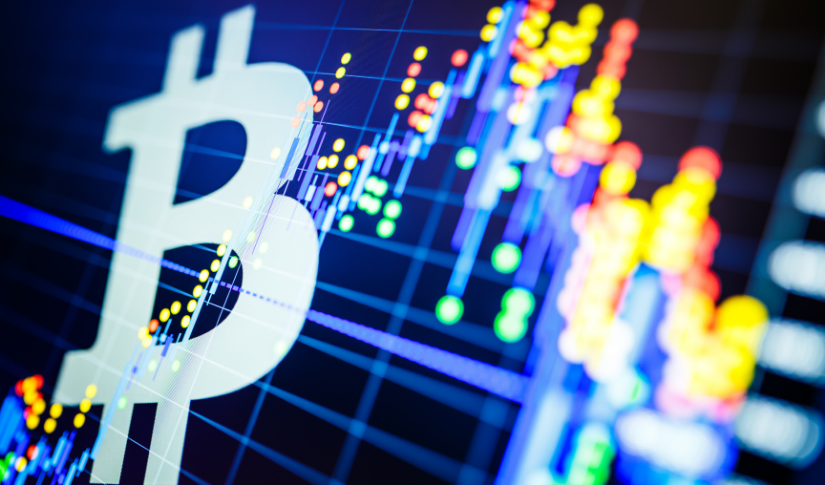 Signs of Life in Bitcoin Cash BCH, As BTC Heads for $45,500 Resistance
Bitcoin and other cryptocurrencies rose again today, with smaller tokens seeing the largest gains, as a wider return of investors to risk assets boosted the crypto space. The crypto market has been bearish since November, but in the last two weeks, they have been slowly marching higher which suggests that the bearish period might have ended and they might be turning bullish now. It is a bit too early to tell, but certain cryptos such as Binance Cash BCH are making a decent case for bulls, so let's see what these cryptocurrencies look like right now.
Bitcoin Daily Chart Analysis – BTC Moving Above $43,000
Bitcoin has been making higher lows since January     
Bitcoin retreated from all-time highs of $69,000, although it held above the lows from last summer, suggesting that the larger trend is still bullish. Besides that, the lows have been getting higher since January, also suggesting some form of buying pressure, while a resistance zone has formed above $45,000. Recently buyers pushed BTC/USD above the 50 daily SMA (yellow) which turned into support and now the price has moved above $43,000, heading toward the resistance.
The sentiment has improved for risk assets which is pulling cryptocurrencies higher as well, although let's see if they can keep the momentum going. Thailand's financial regulator announced a ban on digital assets such as Bitcoin and other cryptocurrencies as a method of payment starting from next month. Meanwhile, the Central Bank of Honduras has shot down rumours on social media that Bitcoin was set to become legal tender in that country, just like El Salvador did last year.
Bitcoin Cash Daily Chart – BCH Moving Above the 100 SMA
Bitcoin Cash attempting to turn bullish
Over the last two weeks, Bitcoin Cash has earned a bullish rating on the InvestorsObserver Sentiment Score. The performance of Bitcoin Cash over the past five days by volume and price movement has improved considerably. BCH/USD has climbed from a low of $260 and now it is trading around $360. The price has moved moving averages but now the 200 SMA (purple) remains as the last resistance. If BCH/USD moves above that, then the larger bullish trend will be back on.