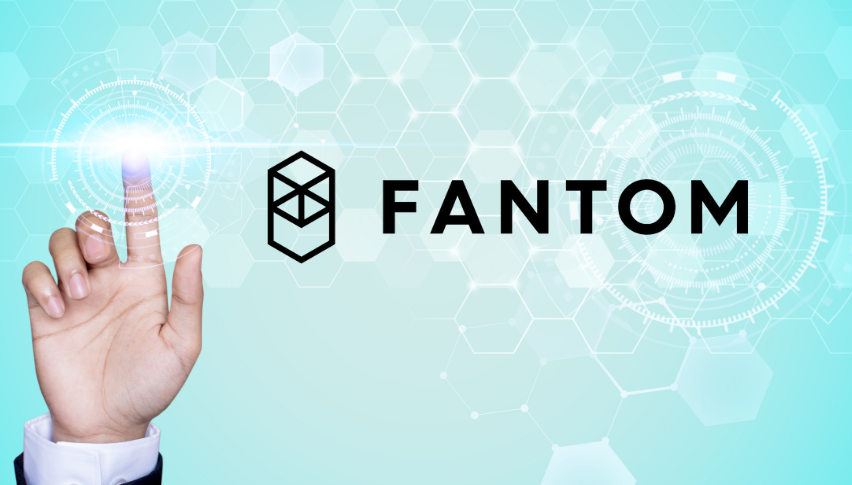 Thorchain RUNE, Fantom FTM Cryptos Resume the Uptrend After Breaking Resistance
Cryptocurrencies were showing weakness since November last year, but have been displaying some bullish momentum during the last two weeks. They haven't been making new lows since the middle of January, which was a good sign but the highs were getting lower nonetheless, suggesting that buyers were still not confident enough. Although, Thorchain Sune and Fantom FTM continue to remain bullish this time and have pushed above resistance, which suggests that buyers are getting increasingly confident.
Fantom Daily Chart – The Resistance at $1.20 Has Been Broken
  Fantom pushes above the 20 daily SMA as well
Fantom was displaying bullish pressure as it retested November highs again in January, when the market had been on a bearish trend for two months. We were waiting to buy FTM/USD at $1 or the $0.90 support level, but it reversed higher at $1.03 and after finding resistance at the $1.30 resistance zone, it has pushed above that zone today.
The decline earlier this month came as a result of Andre Cronje and Anton Nell, who is a senior solutions architect at Fantom, leaving the project and the DeFi scene as a whole. Although, FTM will surely recover, as the DEX Solidly went live on Fantom a few days ago, and it has already attracted over $2 billion in total value locked (TVL).
Thorchain Daily Chart Analysis – RUNE Bouncess Off the 200 SMA
RUNE token resumes the bullish momentum 
Thorchain coin RUNE was showing weakness in the second half of last year, failing to make new highs, when the rest of the crypto market was making record highs. RUNE/USD fell to $3, but that support held and it has been increasing around 300% this month. The surge has been attributed to the rollout of new platform features and talk of what's coming has supported the momentum in RUNE.
Thorchain which is a DEX is following in the footsteps of Terra LUNA, both of which are built of the Cosmos SDK. THORChain is now removing the need for intermediaries for trading non-native cryptos, so traders can swap tokens across different blockchains. Besides that, THORChain is also planning to launch Thorfinance (Thorfi) which will support borrowing and lending. Besides that, THORChain is also preparing to add support for the Terra LUNA token. So, as Terra LUNA gets lots of interest from investors, Thorchain is also attracting interest as it follows in that direction. We are following the price action now and if the price retreats lower to the 100 SMA around $5 then we will try to go long on Thorchain.