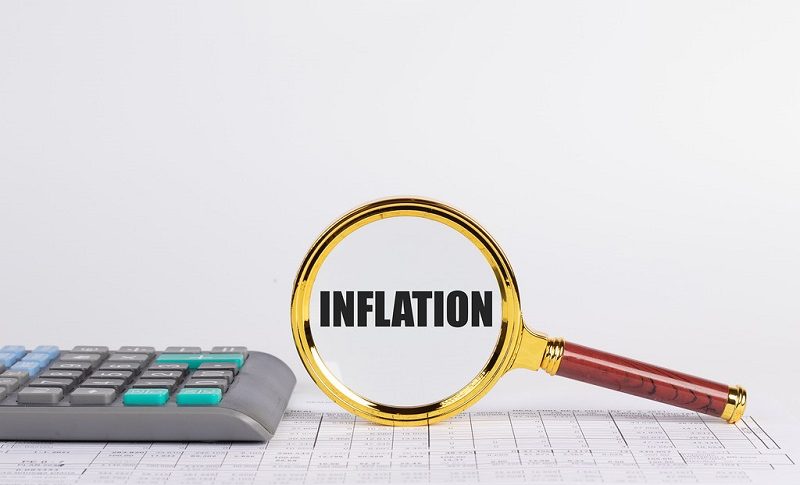 Spanish and German CPI Indicate Higher Eurozone Inflation on Friday
Prices have been increasing for about two years now, while they should have been declining during the coronavirus period, particularly crude oil prices, since travel has been very limited during this time. But they have been increasing and the pace only keeps getting faster. Last year the FED started to turn hawkish when the CPI (consumer price index) inflation increased above 5% and now that CPI is heading to 8% the FED is planning to hile by 50 basis points in every meeting almost, after hiking them earlier this month by 0.25%.
Inflation has been increasing in Europe as well and the conflict in Ukraine has only made the situation worse. Oil surged to $130 after the US sanctions on Russian oil and gas, although WTI crude is trading closer to $100 now. But, that was enough to hike the pump prices at petrol stations which has also affected other goods. Food has increased as well, so CPI inflation is expected to increase to 6.7% from 5.9% in February. That would force the ECB to turn really hawkish as well, which would help the Euro. The Eurozone CPI report is scheduled for Friday, but today we had the German and Spanish CPI figures which gave an indication of where Europe is headed.
EUR/USD Daily Chart – The 50 SMA Stopped the Increase
Can EUR/USD shift from bearish to bullish?
Spain March Preliminary CPI
March preliminary CPI YoY +9.8% vs +8.0% expected
February CPI YoY +7.6%
HICP +9.8% vs +8.1% y/y expected
Prior HICP +7.6%
That's some jump alright. The Russia-Ukraine war has no doubt exacerbated underlying conditions, with the headline reading being the fastest pace since May 1985. Core inflation rises up to 3.4% – its highest since 2008. Of note, electricity, fuel and food and beverage prices led the inflation acceleration on the month. Kapow.
These two headlines so far today underline what the euro area economy is facing in March:
North Rhine Westphalia March CPI +7.6% vs +5.3% y/y prior
Spain March preliminary CPI +9.8% vs +8.0% y/y expected
It is looking pretty brutal with the North Rhine Westphalia report showing a big surge in fuel prices (+24.7%) and household energy (+14.1%) on the month. Meanwhile, the Spain report details a significant acceleration in electricity, fuel and food and beverage prices with core inflation also rising from 3.0% to 3.4% – its highest since 2008.