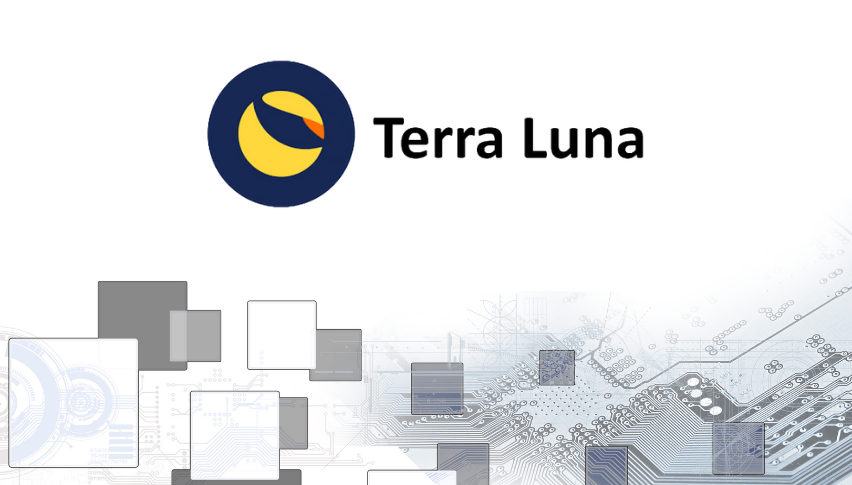 Terra LUNA Keeps Printing New Highs Heading Toward $120
The crypto market has reversed higher after being bearish for several months. Most cryptocurrencies made gains throughout March, including Terra LUNA coin, which in fact didn't really turn bearish, apart from a pullback in January. This digital coin kept making higher highs as it pushed to $103 until late December, while the crypto market had turned bearish since November.
In January we saw a decent pullback in SOL/USD which took the price to $44 as a result of the Wonderland controversy, which sent the DeFi market value halfway down. Although, this cryptocurrency held much better than most of the crypto market and it has already resumed the bullish trend already, with the ultimate sign being the new record highs it keeps printing.
Terra Daily Chart – The $100 Turns into Support
After the bounce in February, LUNA/USD printed a new high in early March at $104, but it didn't stop there. After a small retreat last month which ended at the 20 SMA (gray), showing that buyers were in total control, LUNA coin broke above the previous high and it seems to be heading for $120.
Terra Collecting BTC for the $10 Billion Fund
The Luna Foundation Guard's (LFG) announced plans to increase its Bitcoin (BTC) reserves by $1 billion, then it hiked it to $3 billion, and there comments for a $10 billion BTC reserve as well. Bitcoin wallets associated with LFG saw an inflow of  $130 million on Monday which is around 2,830 BTC. This BTC collected will be used as collateral to "provide deep liquidity at a discount when the UST peg, which is Terra's stablecoin, is under pressure."
This will increase the amount of LUNA tokens to be burnt if the demand for UST increases. Terraform Labs CEO Do Kwon said last week that the plan to accumulate Bitcoin in an effort to back Terra's native stablecoin, TerraUSD (UST), and become the largest Bitcoin holder apart from Satoshi. So, this is a good reason for the LUNA token to keep making record highs