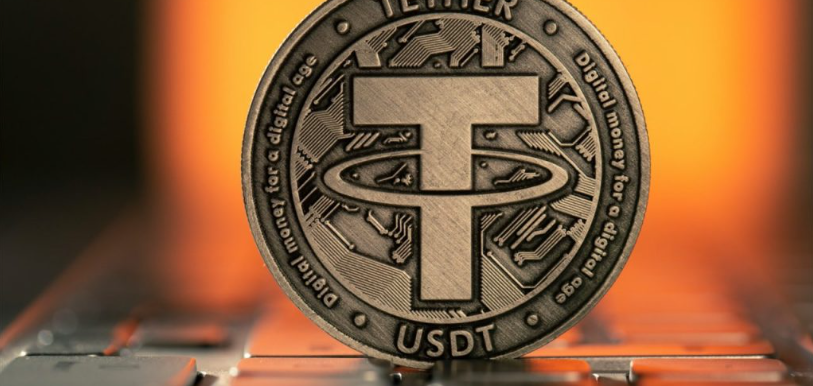 Tether's (USDT) Trade Volume Shoots Up after Months of Poor Performance
The trade volume for stablecoin Tether (USDT) is up 66% over the last 24 hours. This massive increase comes only days after a report showed Tether's trade volume had fallen behind by $500 billion when compared to last year's annual volume.
Tether Has a Great Showing
This increase is helping keep Tether firmly ranked in the top stablecoin spot as well as the number three overall cryptocurrency spot. In the last 24 hours, Tether has raked in over $64 billion in trade volume.
Of course, the Tether rate hasn't changed much, as it sits at $1.00 (USDT/USD) exactly. USDT Is designed to keep a stable price, on par with that of the US dollar. Most of its assets are supposed to be linked to the US dollar as well, backed by US monies. An investigation last year revealed that while Tether has backing for all of its assets, not all of them come strictly from U.S. dollars.
Despite controversy, government fines, and an official investigation, Tether has managed to keep its incredibly high ranking and outperform other stablecoins consistently.
Tether has had a difficult few months, along with the global financial markets. The cryptocurrency industry in particular has weathered a storm of uneven rates, poor trade volume, and low consumer confidence. Even so, Tether has improved from the beginning of the year, offering investors of place to store their digital funds, particularly their crypto assets, when the remainder of the market is volatile. its market cap has grown as well, expanding beyond $80 billion.
Why the Turnaround?
Despite all the good news about Tether and its overall decent performance within the cryptocurrency market, its performance compared to last year has not been as positive. This stablecoin has actually struggled in the early months of 2022, compared to his stellar performance last year.
That has turned around recently with a spike in trade volume. This can be partially attributed to a healthier economy that's managing to handle the Ukrainian Russian conflict a little better. There were initially fears that the conflict would spill over into other parts of Europe, and since that hasn't happened yet, the global economic outlook is a little brighter at the moment. Investors are trading more freely now than they were weeks ago, and that's great for Tether as well as other cryptocurrencies.
Tether's initial downturn for the year was attributed to low transaction numbers, but those numbers have increased substantially over the last month, putting USDT in a good spot.