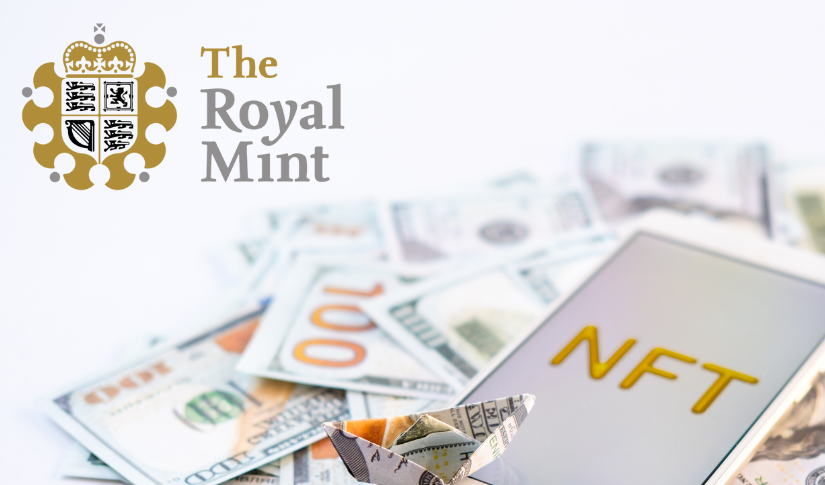 The Royal Mint will Launch an NFT Series this Summer
Posted Monday, April 11, 2022 by
Sophia Cruz
• 1 min read
NFTs (non-fungible tokens), also known as crypto-collectibles, are digital tokens that convey ownership of something, usually of digital art in the form of a game. Based on the ERC-721 standard, these non-fungible tokens are becoming an increasingly popular way to collect and trade blockchain-based artwork. 
The UK government will be launching its own NFT series in an attempt to exhibit its futuristic approach toward crypto assets and collectibles. It was inspired by the legendary success of NFT artist Beeple, who sold an NFT for an unprecedented $69 million at an auction at Christie's last March 2021. The NFT series will be released this summer in preparation for the UK's stablecoin debut. As for the nature, number, and official release date of NFT, the government has not yet made an announcement.
The crypto space has been receiving generous adoption all across the globe. With the likes of Bitcoin adoption success in El Salvador, Switzerland's Lugano region, and the Bahamas and Eastern Caribbean Central Bank both minted their digital currencies. Eventually, more and more countries have embraced the value of cryptocurrency.
Furthermore, the UK government and the Royal Mint are focusing on blockchain's use cases and its capabilities in supply chain applications. The two entities plan to launch a series of coins denominated in digital tokens, which would allow users to purchase British physical currency. As technology advances, we'll likely see more official regulators move into the space.