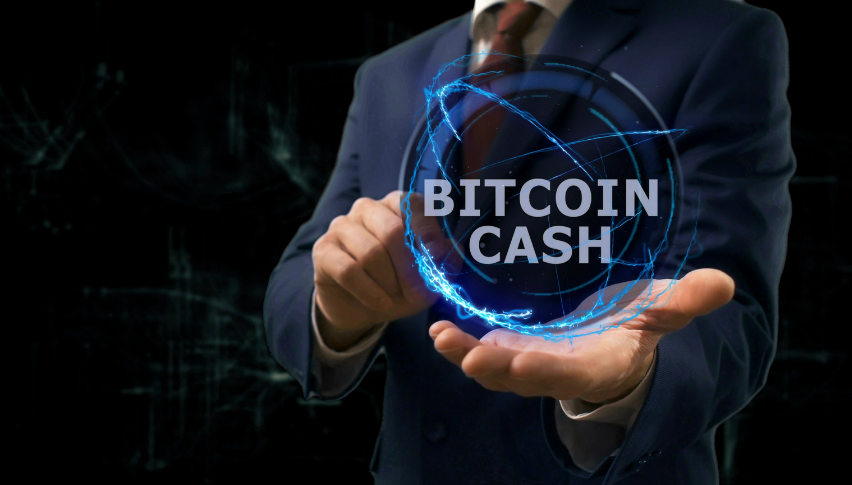 Bitcoin Cash BCH, Thorchain Rune Try to Resume Uptrend Already
The crypto market had an incredible rally as it surged many times in the first several months of last year, but since the global crackdown on cryptocurrencies which started in May, they have been finding it difficult to gain the same bullish momentum. Thorchain token RUNE and Bitcoin Cash BCH were showing some decent buying pressure in March, but they retreated lower earlier this month. Although, they have been showing bullish signs this week while the other cryptocurrencies are not able to make any gains.
Thorchain Daily Chart – RUNE Bouncess Off the 200 Daily SMA
The 200 SMA held as support  for RUNE/USD
Thorchain RUNE has been displaying strength since the beginning of March, despite showing weakness in the second half of last year, failing to make new highs in November, when the rest of the crypto market was making new record highs. RUNE/USD kept sliding lower since November, falling to $3 by the end of February. But, in March it began a surge higher, helped by the improved sentiment in the crypto market as well.
Although, the surge has been attributed to the rollout of new platform features and what's coming has supported the bullish momentum in RUNE in March and it seems to be helping it again as the price bounces off that moving average which stands at 7.50. As a DEX, THORChain is now removing the need for intermediaries for trading non-native cryptos. Traders can swap tokens across different networks through Thorchain. They will also launch Thorfinance (Thorfi) which will support borrowing and lending, so traders are excited about this cryptocurrency. Today we are not seeing a follow-through though, so let's see.
Bitcoin Cash Daily Chart – BCH Gaining 20% This Week
BCH stalling at the 20 daily SMA after yesterday's surge
Bitcoin Cash was trading at around $1,600 in May last year, but since the crackdown began in China, it hasn't been able to recuperate despite some weak attempts. It continues to make lower highs, although the price action of the last two months is pointing to a bullish reversal. In March we saw a decent increase, as the price climbed form $260 where it formed a support to $390. Last month we heard that Sint Maarten, a constituent country of the Netherlands, could make Bitcoin Cash its legal tender.
The reversal back down this month seems to have ended above the previous low, which is a bullish signal and yesterday we saw a jump higher which is another bullish signal, as the crypto market stagnated. The total volume of BCH traded increased by 30% on Tuesday, to more than $4.8 billion, while the number of addresses holding Bitcoin Cash is over 22 million, with 90k active ones the same day, which should have helped with the climb.