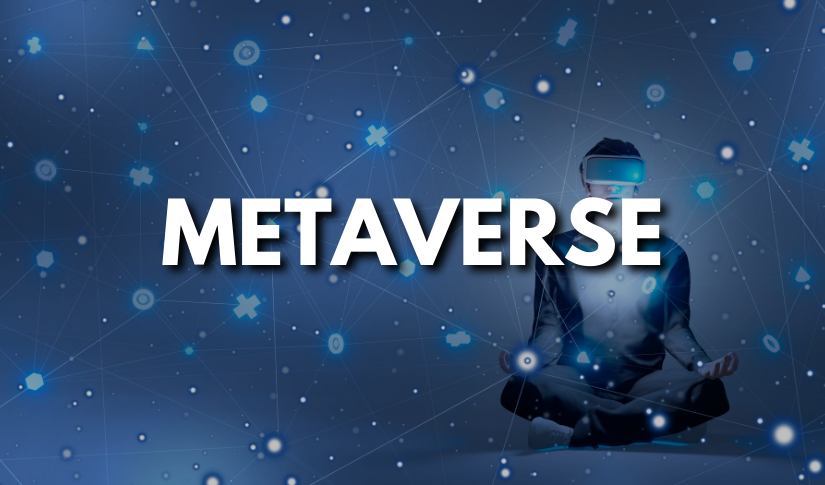 3 Metaverse Coins Showing Serious Gains Right Now
Posted Friday, April 15, 2022 by
Sophia Cruz
• 2 min read
As the cryptocurrency markets struggle, a few cryptocurrencies are making serious gains. Today, the coins in this article are making double-digit gains and are part of the Metaverse space. Let's look at the top three Metaverse coins by market cap and see why the price is rising right now.
ChronicleVR
Chronicle (XNL) is a top-rated NFT marketplace and studio, launched in 2021 with a mission to enable users to buy fully licensed and authenticated NFTs from iconic TV programs and the world's most prominent brands. On-chain, the platform's utility aid, XNL, enables users to earn rewards by staking it on the dashboard and provides voting capacity for holders to vote on recommendations initiated by the Chronicle DAO. Chronicle currently hosts five licensed NFT collections on its marketplace: Puppy Bowl XVIII, Ivor Wood, I'm Your Man,  Penn & Teller, and The Giant Panda. Users can purchase NFTs on the platform via USDC.
Chronicle (XNL) is an undervalued platform that has a number of competitive advantages. The Team is advanced and capable of launching many planned features and promises. The XNL ecosystem will continue to grow as more features are released. Chronicle is a strong investment for investors interested in growing the Metaverse NFT Ecosystem, with the vision of Web3.
CEEK VR
CEEK VR is a prestigious Metaverse project focusing on trending concepts like Non-fungible tokens (NFTs), decentralized finance (DeFi), and Metaverse. It also features music events, live concerts, and virtual reality (VR) experiences like entertainment, TV, music, and sports. CEEK bridges the gap between athletes, music artists, digital content creators, and their respective fans. This strategy enhances the user experience and contributes to the mainstream adoption of blockchain technology. 
CEEK also launched an NFT marketplace that enables users to mint and trade digital collectibles. Users can also hold unique and distinctive physical and digital assets, obtain exclusive access to content, own digital music rights, and track bonuses on CEEK's music player. 
CEEK VR has been featured lately at the Grammy Award's gift lounge, attracting several famous influencers and music icons. The project has also collaborated with big entities focusing on virtual reality enhancement, including Universal Music, Meta Oculus, Microsoft, and Apple. Its integration with BSC is one of the things that contributed to its boosting popularity, making it the third-largest Metaverse coin, gaining the most price in the market.
Victoria VR
Victoria VR (VR) is a Metaverse cryptocurrency that allows users to display their NFTs in a state-of-the-art virtual environment. Launched in December 2021, one of the project's most compelling features is its use of Epic Games' Unreal Engine technology, which enables an immersive and amusing Metaverse experience. The Victoria VR team has grown from just two developers to over 80 in less than two months. By Q2 2022, the team plans to expand to over 300 people, making it one of the fastest-growing development teams in the industry. The project aims to create the world's first ultra-realistic virtual reality platform, beginning with an NFT gallery that will allow people to showcase their incredible NFTs in a high-definition setting.
Conclusion
Metaverse is a blockchain platform and cryptocurrency that allows for the easy creation of customized digital assets and the instant transfer of value. As Metaverse coins continue to gain momentum, it will be interesting to see if the price rises further or begins to stabilize.