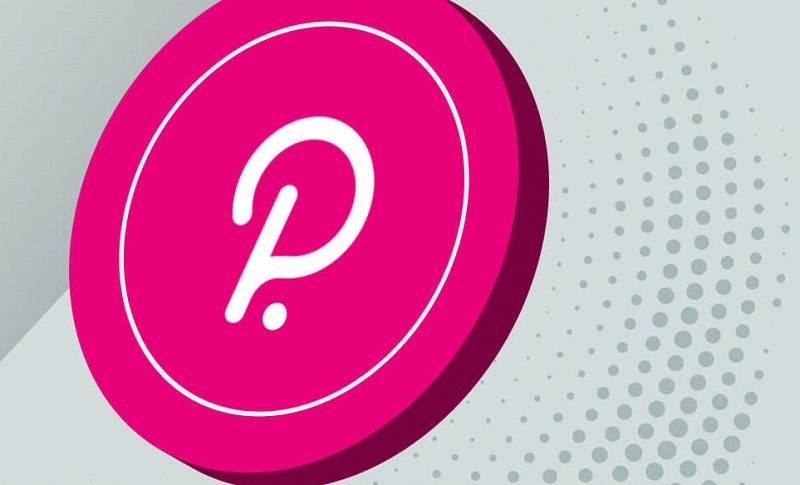 DOT Coin Attempting A Bullish Reversal, As Polkadot Ecosystem Intensifies Its Move Toward DeFi
Last year Polkadot token made some massive gains, but the Polkadot ecosystem underperformed compared to other layer-1 networks nonetheless. The slow roll-out of parachains and mainnet launches left the Polkadot network playing catch-up. But, the team at Polkadot intensified its move toward DeFi (decentralized finance) and compatibility with the EVM (Ethereum Virtual Machine) starting in November last year, which has brought back attention to Polkadot.
Polkadot Daily Chart – DOT Attempting to Push Above the 50 SMA
The lows are getting higher for DOT/USD which is a bullish sign
Polkadot was displaying bearish momentum starting in November, as it kept sliding lower until February, printing a low of $14, while most of the crypto market stopped printing new lows in January. But during March we saw a sustainable increase after the support zone at around $16 held.
This bullish move pushed the price towards its 2-month-long resistance at around $23.20, where buyers failed once again. Although, the decline seems to have ended above the previous low as DOT coin has stopped declining at around $17 and is attempting to reverse higher now. The stochastic indicator is oversold on this timeframe, but the price is hovering around the 50 SMA now, so let's see if buyers have enough strength to resume the uptrend again.
Polkadot Ecosystem Moves Closer to Full Integration With DeFi
Polkadot was one of the first blockchains to tackle the issue of interoperability or cross-chain compatibility, but as we mentioned above, it was delaying this last year. Although, now it is making some good progress. Last month, the Polkadot parachain Acala and its Kusama-based counterpart Karura started integrating with the cross-chain bridge Wormhole, which will bridge its decentralized finance (DeFi) ecosystems with 8 major Layer 1 blockchains such as Solana, Ethereum, Terra, Binance, etc. This enables users of these parachains to access over $200 billion in liquidity.
So by mid-March, a decent number of projects in the Polkadot ecosystem saw their prices move higher as users began to engage with these networks, which expanded their offerings and pushed them further toward compatibility with EVM.