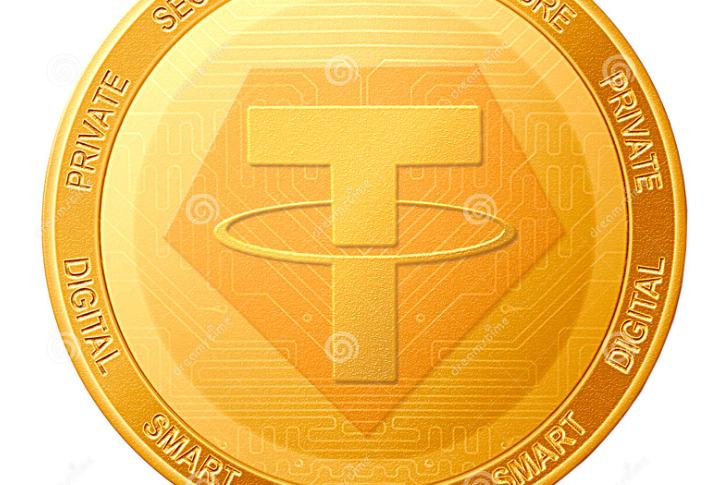 As Market Fluctuates, Tether (USDT) Proves to Be a Stable Port
The crypto market fell on Sunday, with Bitcoin (BTC) dropping 4%, only to rebound with a 9% increase over the next couple of days. Now, Bitcoin is leveling out, up only 1.43% today, but Tether (USDT) is holding steady through all of this volatility, proving its worth as a stablecoin.
A Volatile, Unpredictable Market
Tether is down just 0.01% today, which is nothing new for this stablecoin. It rarely fluctuates from its $1.00 mark, and today it is holding at $1 (USDT/USD) exactly. What is worth noting is that the trade volume for Tether is up 7.67% today, for the last 24-hour period, and it seems to be increasing steadily this morning.
This means that people are putting their money into Tether at an increasing rate, likely abandoning other cryptocurrency tokens at the moment because of the volatile market.
The fluctuations we have seen this week are not huge, but they have been enough for there to be worry of an impending crash, which never happened. Then, there has also been speculation from some corners that Bitcoin will reach new heights over the next 12 months, and the surge we saw this week will only fuel that.
The fact is that Tether is predictable, but standard decentralized finance coins are not. They can fluctuate wildly, which they have done this week, and there is no telling where they will be by next week.
Bitcoin is the driving force behind a lot of crypto market movement, including Tether's trade volume, and that's because BTC holds a massive market share of 41.37% right now and has retained the top spot on the crypto charts since the beginning.
Are These Cryptos Being Manipulated?
Every so often, the question is asked whether a few major crypto account holders may be dramatically influencing the course of the crypto market. These would be considered crypto whales, or account holders who own a significant portion of a single crypto unit's total market cap. Crypto whales may hold major influence on smaller and newer crypto tokens, since they have low market caps and can be more easily manipulated, but that's not an issue for major crypto coins like Tether or Bitcoin, which have market caps in the billions of dollars.
With such massive market caps, you won't find just a few people holding most of the cards, so to speak. The actions of a few major players can shift things for the market, like when Elon Musk tweeted out that his company would not be accepting Bitcoin. The BTC price took a hit as a result, but it bounced back quickly because of its strength and wide market reach.
Tether's value cannot be easily manipulated either, and it is nearly impossible for the value to change significantly, making it a safe haven for crypto investors looking to store their digital finances until the market storm blows over.