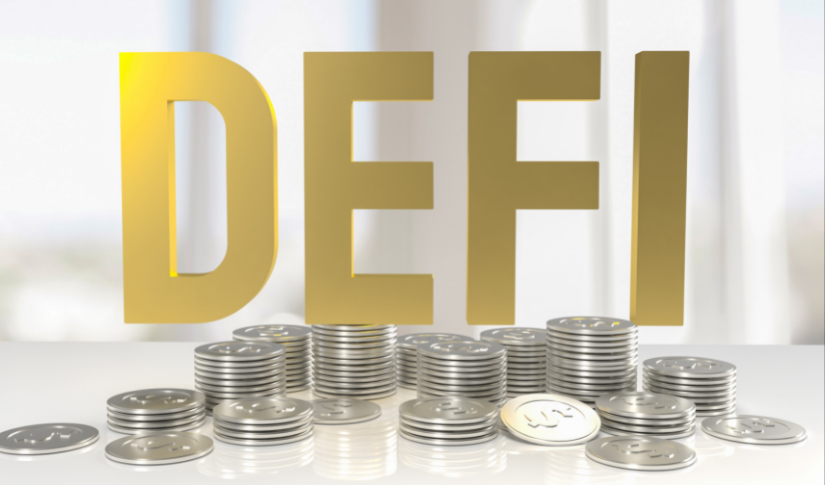 Top 3 DeFi Coins To Watch this April 2022
Posted Friday, April 22, 2022 by
Sophia Cruz
• 2 min read
DeFi (decentralized finance) is a growing space that brings peer-to-peer technology to financial services. DeFi projects provide financial access to anyone without the need for traditional banks or other financial institutions. However, with the flood of different DeFi coins and tokens entering the market, it can be challenging to find which ones will deliver the best return on investment (ROI). This article will tackle the top 3 DeFi coins you should watch this April. 
Wrapped Bitcoin (WBTC)
Wrapped Bitcoin (WBTC) is the first ERC20 token with a value pegged to Bitcoin's value in a 1:1 ratio. It was created to allow transactions on Ethereum's DeFi ecosystem and bring greater liquidity to the Ethereum ecosystem, including decentralized exchanges (DEXs) and financial applications. By standardizing the coin to the ERC20 format, smart contract functionality is enabled in bitcoin transfers on the Ethereum blockchain.
WBTC has a circulating supply of around 280,105 coins with a market cap of $11.69 billion as of April 21. The WBTC supply is surging this year, potentially assuring that many crypto enthusiasts and investors want to integrate Bitcoin with decentralized finance (DeFi) projects. Adding WBTC support for trading pairs continues the momentum for crypto-collateralized stablecoins.
Terra network is a DeFi project established in 2018 by Terra Labs. It uses fiat-pegged stablecoins to utilize its online payment system. As mentioned in its whitepaper, Terra integrates the price stability and wide adoption of currencies to offer quick and affordable settlements. It runs on a proof of stake framework, where users need to stake LUNA to earn Terra transactions; users are rewarded in every transaction on Terra Network. Terra (LUNA) was one of the bullish DeFi coins in April. Its value has increased up to 9% from last week. Terra's market capitalization is now $33.29 billion. 
LUNA is the governance token that powers the Terra ecosystem. Its algorithmic stablecoin UST has replaced Binance USD (BUSD) in the third spot as the largest stablecoin by circulation. It is also the first decentralized stablecoin to reach the top three spots. Last February, Jump Crypto invested $1 billion into the Luna Foundation Guard to maintain UST's peg by buying several assets as a reserve.
Avalanche (AVAX)
Avalanche is a smart contracts protocol built upon a proof-of-stake consensus mechanism. The platform has been refined to provide maximum performance so that its users can expect high uptime and speedy confirmation time. It also claims to be more scalable than other protocols like Ethereum. On top of these, the network will have features such as instant transactions, confidential transactions, and data sharing.
The AVAX token is one of the strongest coins on the market and has seen considerable support from prominent investors. The AVAX token represents a robust platform for exchanging goods and services. The AVAX ecosystem integrates with cross-chain protocols such as Polkadot and enables people to transact in the Avalanche network using ETH tokens.
Conclusion
Investors should do their research before making any investment decisions. For most people, it is doubtful that we will see a repeat of the price surges seen by many altcoins in 2017 and 2018. But the benefits of blockchain technology are likely to become mainstream over the next decade or so. To this end, DeFi coins can be dead simple investment opportunities for risk-averse investors.