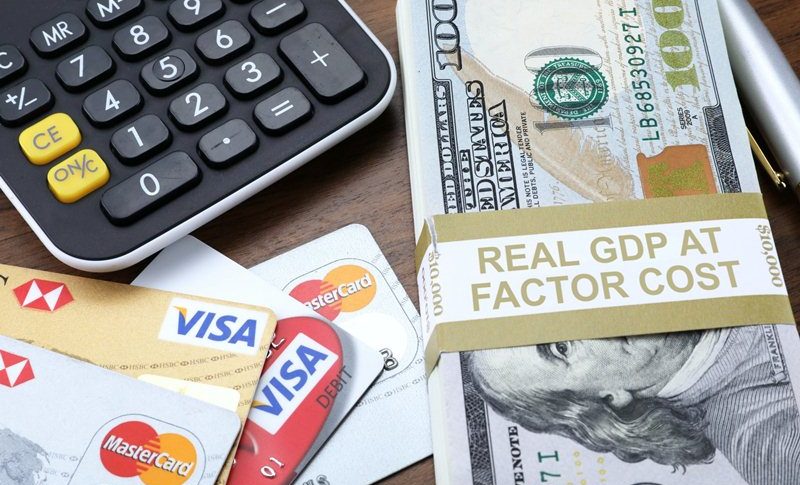 US Economy Falls in Contraction in Q1
After the recession in 2020 due to coronavirus restrictions, the US economy had the strongest period of growth during 2021, but it seems like 2022 is starting on the wrong foot. Expectations for today's GDP report were for a 1.1% expansion during Q1, but the report showed a -1.4% contraction.
That's quite a miss, although with prices surging in Q1, consumer spending on durables declined by 4.1%. If we remove auto sales, the GDP contraction came at -1.4%. This puts the FED in a difficult position, since it will mean that it will be harder to increase interest rates, which would hamper the economy further. Nonetheless, the USD continues the bullish momentum against all major currencies, with EUR/USD trading at 1.05 while USD/JPY has increased above 131.
US Q1 Advance GDP Report
Q1 advance GDP -1.4% vs +1.1% expected
Q4 2021 GDP final was 6.9% annualized
Consumer spending +2.7% vs +2.5% prior
Consumer spending on durables -4.1% vs +2.5% in Q4
GDP deflator +8.0% vs +7.3% expected
Core PCE +5.2% vs +5.4% expected
GDP final sales -0.6% vs +1.5% in Q4
Nominal GDP vs up 14.3% annualized in Q4
Business investment +9.2% vs +2.9% in Q4
Home investment +2.1% vs +2.2% in Q4
GDP ex motor vehicles -1.3%
Details:
Inventories cut 0.84 pp from growth
Net trade cut 3.2 pp from growth
Home investment cut 0.03 pp from GDP
Personal consumption added 1.83 pp GDP
Gross private domestic investment added 0.43 pp to GDP
Government spending cut 0.48 pp from GDP
The US had the strongest annual growth in 2021 since 1984 but trade and inventories weighed in the first quarter. The 8.0% inflation number is certainly a problem.