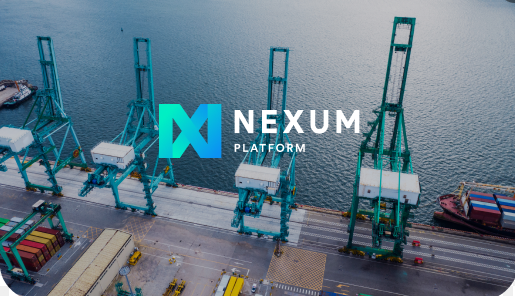 Crypto Nexum (NEXM) Up 181% Today after Rough Week
As the wider crypto market runs flat today, showing little change from yesterday, crypto token Nexum (NEXM) is standing out as one of the best performers for the day. The Nexum rate has increased by 181% since yesterday to bring the NEXM price to $0.4467 (NEXM/USD).
What to Know about Nexum
The Nexum token is designed to power the shipping and oil industries, and it is the proprietary token of the Nexum Platform. This is what is known as a fintech platform, or financial technology platform. It can be used to make payments from one country to another within the oil and shipping industries. Where normally borders would make some kinds of business payments difficult, Nexum seeks to ease the process and streamline it.
It's an alternative to conventional financial transactions and offers a method of decentralized finance for an industry that's underserved by blockchains.
Nexum's trade volume is at $109,842.32 today, which is up an impressive 248.05%. The question is whether that is at all sustainable.
With a market cap of $0.00009837, Nexum isn't making a big impact on the crypto industry just yet, but it has definitely made a significant appearance this week with its impressive gains.
Where Is Nexum Headed?
This time last week, Nexum had dropped off precipitously and then rebounded quickly from the drop. It stayed mostly flat for the next few days, with almost no activity of the weekend. Just a yesterday, the NEXM rate started to become volatile, and the price went up and down wildly from hour to hour.
There is still some of that volatility today, and we could see continued action through the weekend. Nexus's appearance as one of the top three gainers for today so far will help its profile and visibility, and that could drive trade volume to this crypto for the short term. Investors are urged to take advantage of Nexum while its movement is so erratic, because there is no guarantee it will continue to be so bullish for much longer.