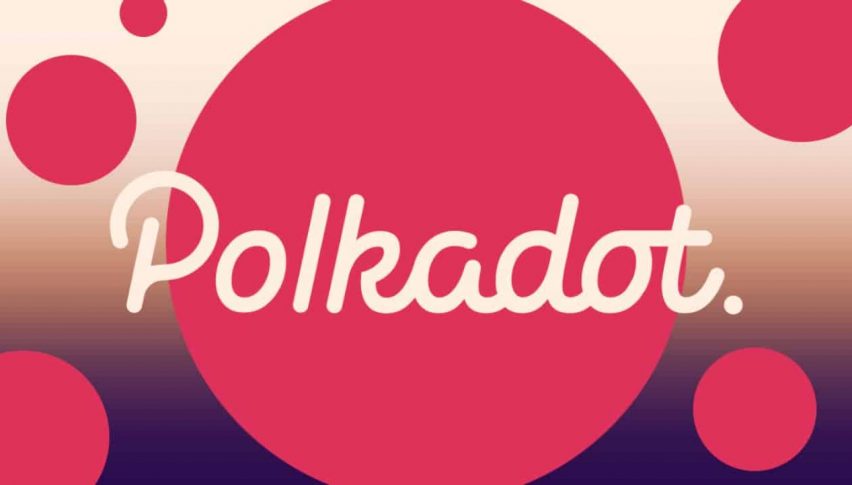 Decisive Time for Polkadot DOT, Kadena KDA Coin Facing Major Support
The cryptocurrency market has been displaying bearish pressure since November, as it kept making lower highs and lower lows until January. During March we saw an improvement, but the decline resumed again in the market this month as the sentiment turns negative again. Polkadot and Kadena coins have given back the gains from March and are now facing some important support levels, so let's see if they will reverse higher here or make a break to the downside.
Polkadot Daily Chart – The Support at $16 Still Holding for DOT
MAs keep pushing the highs lower for Polkadot
Last year the slow roll-out of parachains and mainnet launches left the Polkadot network underperforming compared to other layer-1 networks. But Polkadot intensified its move toward DeFi (decentralized finance) and compatibility with the EVM (Ethereum Virtual Machine) starting in November last year after the parachain auctions. Polkadot exchange-traded products (ETPs) started getting listed on European stock exchanges.
Acala and its Kusama-based counterpart Karura parachain are integrating with Wormhole which is a cross-chain bridge. This will connect Polkadot's DeFi ecosystems with 8 major Layer 1 blockchains such Such Ethereum, Solana etc.  Although DOT/USD has turned bearish again and is facing support around $16 now. This zone has held several times but the price has been returning to it quite often recently, which is a bearish sign.
Kadena Daily Chart Analysis – Can the Support at $4.50 Hold?
Kadena forming a triangle as highs get lower
KDA/USD spiked higher from around $2 to $28.50 until November 11, but it wasn't able to hold the gains as the crypto market turned bearish and this cryptocurrency has been making lower highs. The price remains below moving averages which have turned into resistance during retraces higher, particularly the 50 daily SMA (yellow) and the 100 SMA (green).
These moving averages have been pushing the highs lower, while a support zone has formed around $4.50 where the price is trading right now. Kadena launched the new protocol Kaddex which is the first DEX on Kadena offering gas-free trading. It will integrate with Simplex to bring a fiat onramp into Kadena's DeFi ecosystem. It was recently listed on the Binance stock exchange, but the price continues to remain bearish. This looks like a good place to guy Kadena, but we're following the sentiment in the crypto market to see where it goes from here.