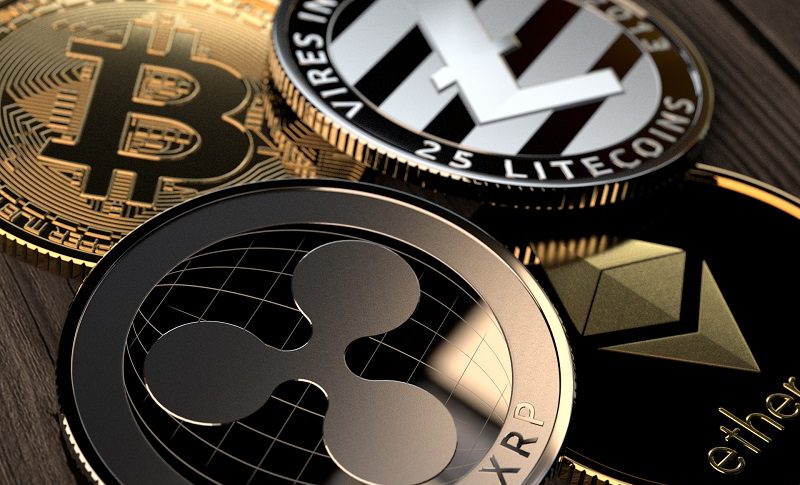 Ripple XRP, Cardano ADA Face Support, As the Decline Continues
Cryptocurrencies have turned bearish again, after were looking like they left behind the bearish period that started in November, as they made some decent gains in March. Cardano (ADA) and Ripple (XRP) failed to turn bullish after all and they reversed down in April, as the sentiment turned bearish last month. They are facing support now and the decline has stalled in the crypto market so let's see if they can turn higher or continue lower.
Ripple Daily Chart – XRP Not Making Lower Lows at least
XRP still holding above the $0.60 support
The legal battle between the SEC (Securities and Exchange Commission) in the US and Ripple Labs has been weighing on XRP, keeping the sentiment bearish, since April last year. It has been making lower highs since then and the last attempt to turn bullish which started in February ended at the 200 SMA (purple) on the daily chart.
The jump in February came after Ripple's attorney said that the lawsuit might be settled with a settlement, which would be a positive thing for XRP since it would offer certainty for investors. But, the end of the lawsuit keeps being postponed after the request from the SEC for an extension of the lawsuit deadline to file an objection to Judge Sarah Netburn Opinion Orders from January 13, and April 11.
The brawl over whether XRP is a security or not could drag on into 2023. That is keeping the sentiment bearish for this cryptocurrency. But Ripple and crypto advocates see increasingly optimistic signs. Despite the lawsuit, Ripple continues to unlock billions of XRP per year. The Ripple DLT service provider has locked 800 million XRP coins back in the company's escrow after releasing a staggering 1 billion XRP a day earlier. Although the sentiment remains bearish for now, so let's see if there will be any improvement.
Cardano Daily Chart – The Support at $0.75 Holding for Now
Below this level, there is no more support for ADA coin
ADA token has been bearish since September after printing a record high above $3. Since then this cryptocurrency has displayed strong bearish momentum, printing lower lows and lower highs. In March we saw a decent attempt to turn bullish as the price increased from $0.75 to 1.25. But, last month cryptocurrencies turned bearish again and ADA/USD fell below $1 again.
Although, ADA holders remain enthusiastic as 400 new projects and 100K new wallets were opened in a month on Cardano. Cardano also registered a massive increase in TVL (total value locked) with a project based on Cardano, increasing its TVL by almost 8,000% in the last seven days. yet the sentiment remains bearish although the support around $0.75 is holding for now.