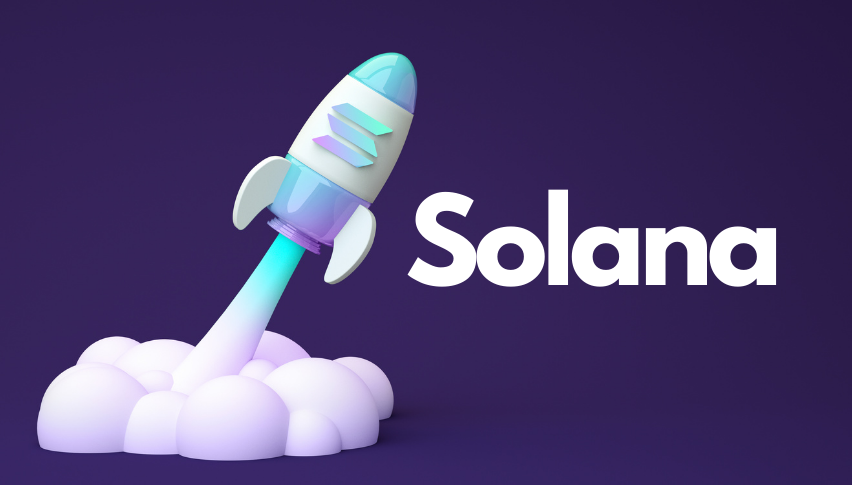 Solana (SOL) Down 11% over 7 Days. Has It Reached a Critical Buying Point Yet?
Solana (SOL) is on a downtrend, pushing toward the $85 (SOL/USD) level with a drop over the last week of 11.85%. While this does signal a low point in the market, it could also mean an investment opportunity for anyone expecting the crypto to turn around and shoot up over the next few days.
Solana Live Chart
Analyzing Solana's Direction
Today, Solana is down 0.33% with a rate of $86.94, putting this cryptocurrency token at a level not seen since the middle of last month. When the SOL rate dropped that low in April, it started to climb dramatically until it peaked at $141. Could we see a repeat of something along those lines beginning over the next couple of days?
There is potential for Solana to fall further, as its lowest point for the year so far has been $79.63. There is no indication that it will go that low, however, especially as the economy is starting to look up.
The Federal Reserve is preparing to strike a blow to inflation, which has helped buoy some of the market, including the US dollar. That will have a knockdown effect on crypto rates as well, and we can expect major cryptocurrency tokens like Solana to be lifted with the rest of the economy.
Solana could turn bullish very soon, testing the $90 resistance level and pushing past that if the economy continues to boom. Economic growth spurred on by the reopening of most markets may help the crypto market to grow over the long term. Solana is expected to increase in time, but if you are looking for a quick turnaround, then watch the hourly trends. You may get your chance this weekend to make a profit on this token.
Solana's trade volume is up 8.88% today, with trades of over $1 billion in a 24-hour period. That kind of massive movement means it could easily shift one way or another without much notice. Watch this crypto, as it is still quite volatile.