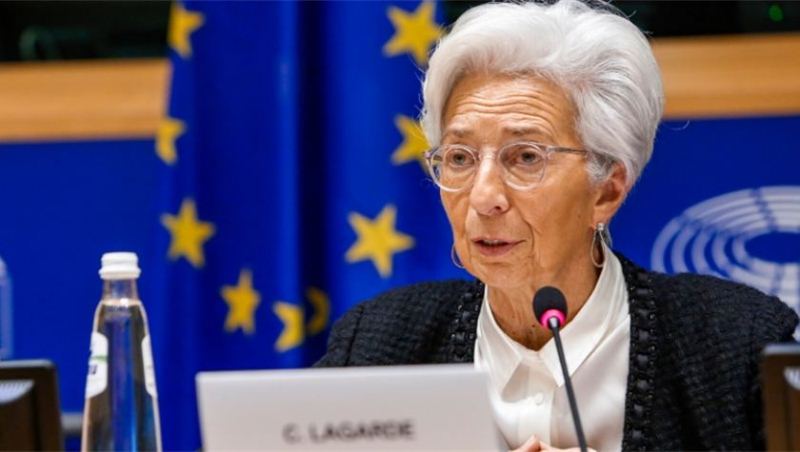 EUR/USD Testing 2016 Lows As Rik version Sentiment Remains Strong
EUR/USD has been on a bearish trend since last summer, as CPI inflation kept growing in the US, getting above 5%, which forced the FED to turn hawkish from being extremely accomodative for more than a year. Inflation has been increasing in Europe as well, but the European Central Bank (ECB) was in denial mode until recently. They have finally accepted that inflation is getting out of control and are implying a rate hike in July, as ECB's Makhlouf confirmed earlier today.
Although, the FED and other central banks have already started hiking rates so the ECB is way behind, which has left the Euro bearish against the USD. Although, the support zone around 1.05 was holding for about three weeks, but it has finally been broken today as risk sentiment remains quite negative.
EUR/USD H4 Chart – The Decline Resumes Again
EUR/USD heading toward 2016 lows at 1.0340s
ECB's Makhlouf
The era of negative rates is reaching its conclusion
It is time to move to end of APP next month or in July
Current level of inflation is concerning
Realistic to expect that rates are likely to be in positive territory by early next year
ECB continuing on a path towards normalisation of policy
For one of the dovish members to come out with such an angle, I think it is rather evident that there has been a perception shift within the ECB. A rate hike in July seems all but a given now. However, despite the many policymakers calling for the end of negative rates, it may yet be a case of one that is too early to call.
The ECB policymaker Peter Kažimír also made some comments by saying that the ECB is ready to hike rates in July. Well, all expectations are pointing towards that, and markets are also well primed for it at this stage. That's not helping the Euro though, which fell to 2016 lows below 1.04. Will we see parity soon for this pair?