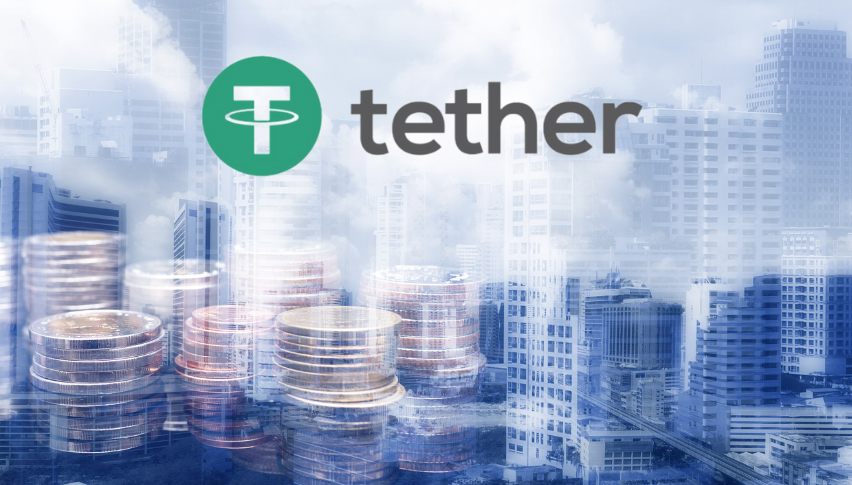 Tether (USDT) Has 6.5% Market Dominance. Where Does It Go from Here?
Even though the majority of the cryptocurrency market is down today, following a market crash, Tether (USDT) is holding steady just like it was designed to do. This stablecoin is linked to the US dollar, which keeps its price fairly steady, even when the rest of the market is volatile.
USDT Remains Unscathed from Crash
The USDT Coin is at $0.9965 (USDT/USD), hanging close to the dollar and experiencing a slight trade volume boost of 5.26% over the last 24 hours. That volume may increase in the coming days, as Tether tends to see an influx of new token holders when the market succumbs to a poor economy.
Right now, the global economy is suffering, as evidenced by low market rates, and this is causing some crypto tokens to experience the lowest prices they have seen in years.
USDT retains its 6.5 market dominance, ranking #3 overall below only Bitcoin and Ethereum. It's also the highest ranked stablecoin and has been for some time. Market dominance is based on overall trade volume, and while USDT only has about 33% of Ethereum's market volume, it has about double the trade volume of its next closest ranked competitor- USD Coin (USDC). That's another stablecoin that has a huge market presence but not quite the cache of USDT. It would take a lot for USDC to overtake Tether, and that didn't happen even when Tether was experiencing some scandal and even government investigations over the course of last year.
Will Tether Gain a Greater Market Share?
We do expect Tether to see a boost from the market crash happening right now. This is the time when many investors will seek out stable tokens to put their digital currency in, though a lot of that has happened already. If the market starts to turn and crypto rates go bullish, then Tether may lose some of its token holders as they put their money back into the promising cryptos.
None of that will drastically affect the Tether rate, which stays very consistent. It isn't a crypto that is volatile like most of the rest, which allows it to function differently from non-stablecoins. It should continue to hold its current position and maintain about the same market dominance over the coming weeks. Its important place during this crash, however, has helped to secure Tether's value and trustworthiness when so much of the market is unstable.