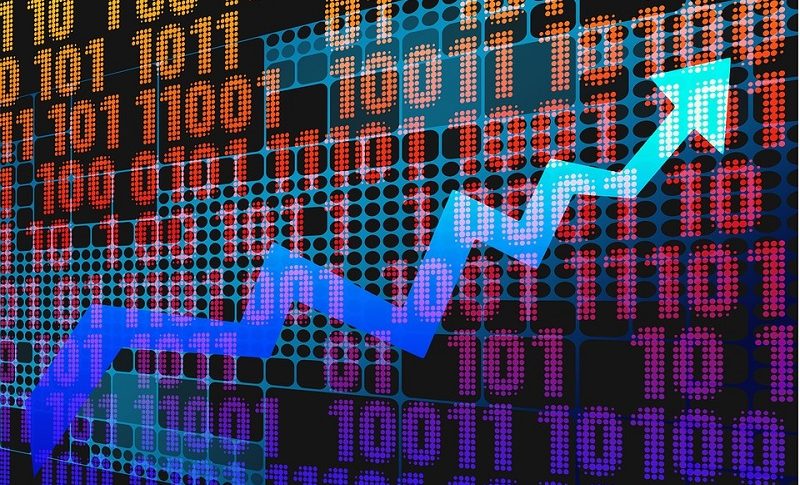 Risk Sentiment Improves Today, As Stock Markets Reverse Higher
The major US stock indices are taking a breather after falling sharply this week. The major indices are higher with the NASDAQ index leading the way with a 2.2% rise. It's a happy Friday in markets after another rough week. Bitcoin is up nearly 10% and that's been a strong tell.
S&P 500 futures are at a session high, up 59 points, or 1.5%. A snapshot of the market 15 minutes into the open is showing:
Dow industrial average up 251 points or 0.80% the 31984.36
S&P index up 53.5 points or 1.36% at 3983.63
NASDAQ index up 260 points or 2.29% at 11632
Russell 2000 is up 41 points or 2.36% at 1780.43
S&P 500 Daily Chart – Buyers Trying to Get Control
Yesterday, the S&P index got within a few points of a 20% fall from the all-time high. Markets a move 20% from highs are considered in a bear market. The NASDAQ index which is fallen over 30% is already in a bear market.
The inability to reach the -20% level is given buyers some hope that the correction is over.
Looking at the daily chart of the S&P, the fall did also fall short of the 38.2% retracement of the move up from the post-pandemic low. That retracement level comes in at 3815.20. Holding above that level is also a positive sign from a longer term perspective. During the move lower post pandemic, saw the S&P plunge 35.41% to the March 2020 low before starting the bull run until January 2022 all time high. The correction off that high this year at around 20% is well short of that plunge.