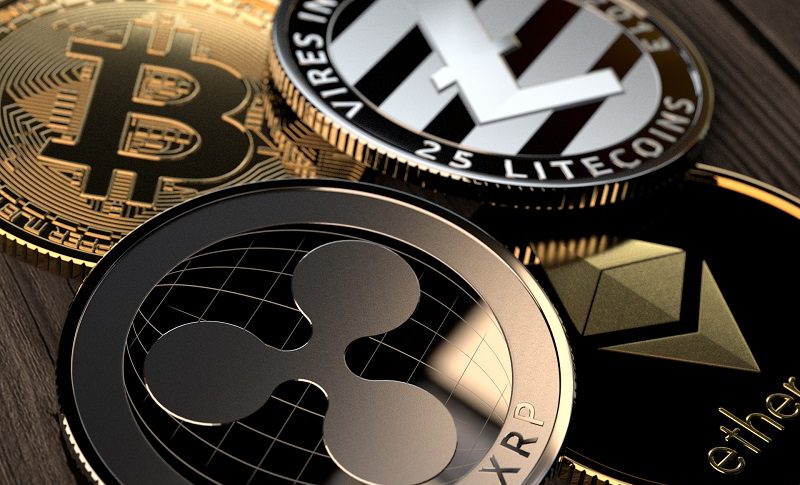 If the 20 SMA Holds for Bitcoin BTC and Litecoin LTC, Then This Might Be the Beginning of the Reversal for Cryptocurrencies
The sentiment in the crypto market turned negative in November last year as the crypto crackdown continued, although they had an attempt to turn bullish in March, as the risk sentiment improved, sending Bitcoin (BTC) above $48,000 and Litecoin (LTC) to $140. But the bullish momentum ended in April and the downtrend has resumed again. The crash in Terra LUNA and its stablecoin UST has sent the market crashing in panic, although we saw a slight reversal higher over the weekend for LTC and BTC. Today the selling pressure has resumed again, but the decline has stalled at MAs for both cryptocurrencies, so let's see if it will hold.
Litecoin H4 Chart Analysis – The 20 SMA Is Holding for Now
The H4 chart is oversold
Litecoin turned bearish in November after failing to break above $300 and since then the pressure has been bearish, apart from March when we saw the retrace higher. The highs keep getting lower and this month the decline has accelerated for this token. The support at $100 was broken sand LTC/USD fell to $55, but after a doji candlestick on the daily and H4 charts, as seen on the chart above indicated a bullish reversal, although buyers couldn't push above $73.
Today the price has turned bearish again, but the decline has stalled at the 20 SMA (gray) on the H4 chart. Litecoin's most highly anticipated upgrade since its inception, the MimbleWimble will be released in about two weeks as we heard today, after (MWEB) has been approved by a majority of the nodes and locked in for activation. This process will be completed at the height of block 2 million, or May 19. Hopefully that will improve the sentiment for LTC.
Bitcoin H4 Chart – The Retrace Stopped at the 50 SMA
BTC falls below $30,000 again
Looking at the Bitcoin chart above, the $30,000 level has been a major technical level. It is a particularly sensitive zone where a break below that towards sparked serious fear in the crypto market, sending BTC down to $26,000. $
On the H4 chart, the picture wasn't looking pretty for Bitcoin earlier. Although, BTC/USD reversed at around $26,000 earlier and climbed above $30,000, now trading above $29,000. The chart is looking a bit better, but the price would have to move above $30,000 and stay above for the trend to reverse.
Bitcoin BTC Live Chart