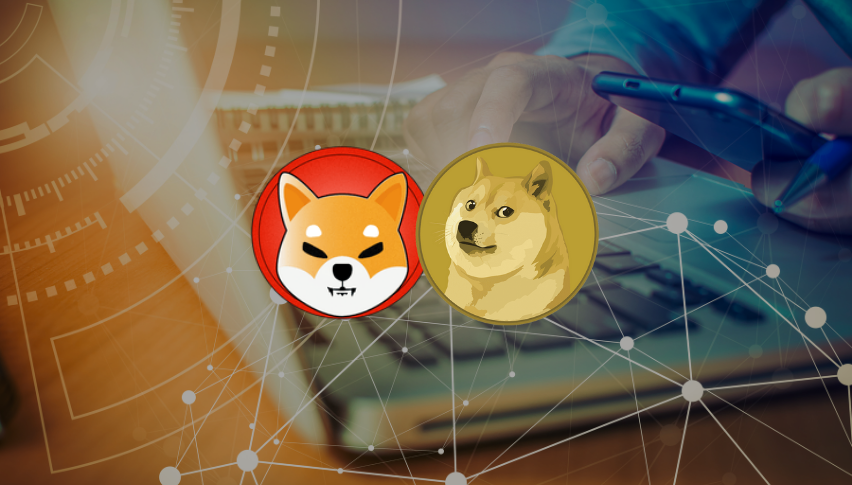 Can Shiba Inu Coin SHIB and Dogecoin Turn Bullish At Support?
After the bullish move we saw in the crypto market in March, the larger bullish trend to resume. But the reversal back down in April and the decline that followed this month after the crash in tyerra LUNA erased all those hopes. Meme coins such as Shiba Inu and Dogecoin haven't shown much bullish pressure as they continue to not show any signs of life but the decline has stopped ad support for both of them, so there might be a bullish reversal from here which would be a good place to buy, if the sentiment in the crypto market improves.
Shiba Inu Daily Chart – The Support at $0.0000086 Holds
Is Shiba starting to bounce off the support?
Shiba Inu has been plummeting again after the consolidation period until this month. This meme coin will make marginal gains and then dip further in the next bearish market condition. That's why it dived lower last week and, some crypto analysts say that Shiba coin might drop further. A support zone had formed around $0.000020, but that has been broken and the price dipped below $0.000010, reaching $0.0000086 which provided resistance for some time, before the bullish breakout in October last year.
The large whales interest in Shiba seems to be recovering with this meme coin being back among the most-traded cryptocurrencies. We heard that the owner of the "BlueWhale0073" wallet has purchased a massive 375,977,961,547 Shiba coins, which means $4,568,132. The price has bounced off the support which is a good sign, but we haven't seen a followthrough in the last several days, which is worrying.
Dogecoin Daily Chart – MAs Pushing DOGE Down
DOGE sticking to the support line which is not a good thing
Last month we heard that Dogecoin transactions might soon be conducted offline via Elon Musk's Starlink technology. Elon Musk has also campaigned for McDonald's to start accepting Dogecoin but it hasn't happened so far. So, the price action for DOGE remains very bearish. but the support zone at around $0.085 is holding.