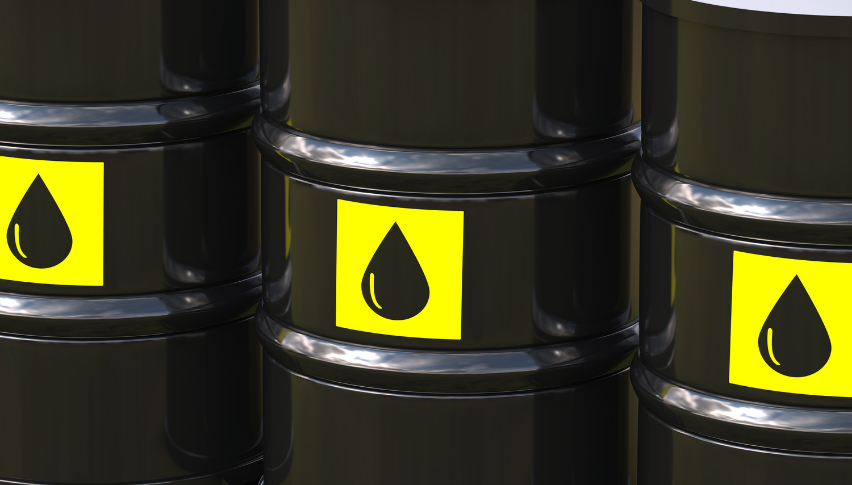 Crude Oil Starts the Decline As Corporation Earnings Fall Due to Inflation
Earlier we highlighted that crude oil has been showing incredible resilience, despite the global economic troubles we are seeing now. The deep contraction in Chinese economy, particularly manufacturing and services should have been enough to send crude oil diving lower, but there's a hidden hand that wants to send oil higher so it keeps buying oil, while OPEC is helping this cause, not increasing production.
Although, as prices that producers pay keep surging, earnings for businesses are declining, which will force them to hike selling prices. This will mean further CPI inflation for the final consumer, which will erode the buying power and probably send the economy into decline. US WTI crude increased to $113.08 yesterday, but it has reversed and declined below $110 today. The pattern looks bearish after two upside-down hammer candlesticks, which point further down.
US Crude Oil Daily Chart – WTI Forming A Reversing Pattern
US Oil has fallen below $110
Oil prices inched lower on Tuesday as Hungary resisted a European Union push for a ban on Russian oil imports, a move that would tighten global supply, with investors taking profits on a recent rally. EU foreign ministers failed on Monday in their effort to pressure Budapest to lift its veto of a proposed oil embargo on Russia following the country's invasion of Ukraine. An embargo would require approval from all EU nations.
On the supply side, U.S. producers are ramping up in order to replenish inventories that have dwindled in the wake of Russia's war on Ukraine – which Moscow calls "a special military operation" – and recovery from the COVID-19 pandemic. Besides that, Oil output in the Permian Basin in Texas and New Mexico, the biggest U.S. shale oil producer, is due to rise 88,000 barrels per day (bpd) to a record 5.219 million bpd in June, the U.S. Energy Information Administration (EIA) said on Monday.
Share of Target are down 24.5% in the pre-market after missing badly on earnings despite growing revenue and traffic. The story is rising costs. "Throughout the quarter, we faced unexpectedly high costs, driven by a number of factors, resulting in profitability that came in well below our expectations, and well below where we expect to operate over time," said CEO Brian Cornell in the earnings release.
Target Shares Dive Lower
Crude Oil is stuck between 2 MAs for a week, as recession fears and supply shortages keep weighing each-other
1 day ago