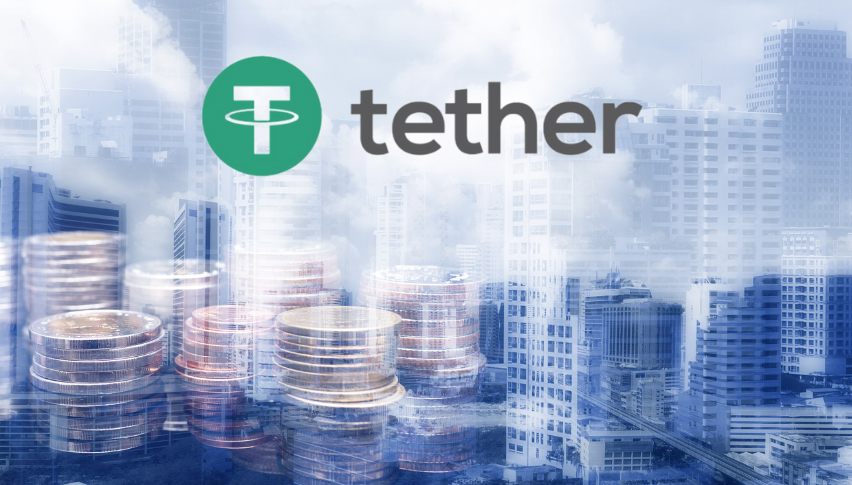 Billions of Dollars Withdrawn from Tether (USDT) in Mass Panic
Tether's (USDT) circulating supply is down considerably today, after more than $7 billion was withdrawn from Tether accounts. There are now new concerns about how the stablecoin is being backed and if all of those transactions are being honored. Investors are concerned about that massive series of withdrawals like this and Tether's value as a stablecoin.
What Happened to Tether?
Tether is supposed to stay at about $1 in value, but the USDT rate fell below the dollar amount on Thursday, dropping down to $0.97 (USDT/USD). All of this was in response to terraUSD's (UST) collapse, which is a competing stablecoin.
We hardly ever see Tether deviate from the dollar mark by more than a cent, and even that is rare. What we're seeing today is the trade volume jump 7.98% and the overall circulating supply down to $61 billion. That is a huge drop in supply from where it was less than two weeks ago, at $83 billion. This is why there is serious cause for concern about not just Tether's ranking on the cryptocurrency charts but its continued viability as a stablecoin.
Just last week, Tether's circulating supply was at $76 billion, and it is still dropping, by about $10 billion a week at this point. If it continues to drop, that could undermine the entire stablecoin and cause it to collapse as well. This is an unprecedented moment for USDT, and it is hard to say where it will go from here.
Is It Still Safe to Invest in Tether?
terraUSD is a stablecoin that is based on code rather than collateral from fiat reserves. This shortcut to stablecoin relevancy has hurt terraUSD, and these events may deter others from following in its steps.
What does this mean for USDT, though? Is it still a safe haven for cryptocurrency investments when the market is down? Can investors still expect their money to stay secure when they invest in USDT and trust that their digital money will be backed by actual fiat currency?
Tether has claimed before that its tokens are all backed by US dollars and that this money is in storage in a bank, but that is not entirely true. An investigation last year by the US government showed that a lot of its backing assets were tied up in short -term currencies called commercial paper. We expect to see this mass exodus of USDT investors to start revealing some of the flaws of this system very soon. For now, Tether may not be a good investment, but if investors panic and start pulling out their USDT tokens, that panic will only worsen.