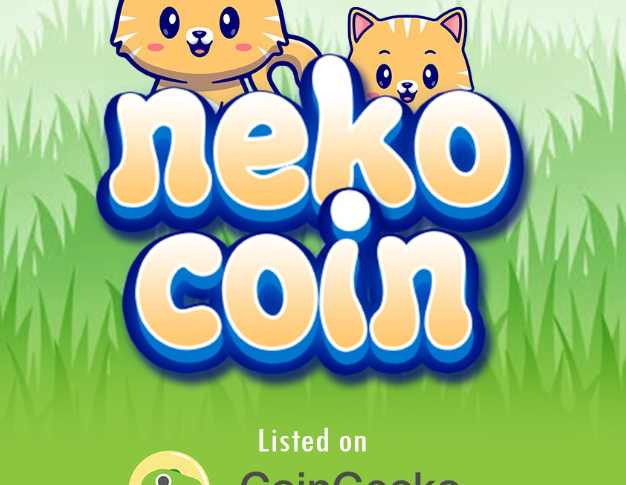 Nekocoin (NEKOS) Makes the Most of Bull Market with 933% Gain
The cryptocurrency market is up today, attempting a recovery from Wednesday's drop. Major players like Bitcoin, Ethereum, BNB, and Solana moved up anywhere from 3-5% this morning, though their gains have slowed down since the early hours. One crypto token that has taken full advantage of the increase is Nekocoin (NEKOS), which is showing a gain for 933% today.
What Is Nekocoin?
Nekocoin is a decentralized cryptocurrency that aims to instantly reward anyone who purchases its tokens. The taxes from all token purchases are put back into the Nekocoin ecosystem. The developers behind the crypto are putting a lot of the money earned from token purchases to help provide shelter for abandoned and stray cats throughout the world.
The developers are also getting ready to launch an NFT collection that is charity focused as well. They recently launched an app to go along with the NFT marketplace to make it easier for investors to check on how the NFTs and the Nekocoin token are doing.
Nekocoin has a trade volume of just $649,394.13 over 24 hours, but that is actually an increase of 189,261.18% in that same period, which is astonishing. Nekocoin launched back in early March and enjoyed some initial price spikes, but those died out by the end of the first month. It is only now that we are seeing new growth for this token, with its first noticeable price spike in weeks.
Yesterday, the NEKOS rate skyrocketed to $0.00000000071 (NEKOS/USD) from $0.000000000027, which as you can see is up a decimal place. That's big news for this crypto, and it is most likely due to the imminent launch of the NFT collection and their recent advertising push.
Where Is This Crypto Headed?
We would call the recent bullish trend for Nekocoin coin a fluke, but it appears that it could be the beginning of a larger trend and sustained gains for this crypto. We could actually see the coin reach a higher rate over the next few days and weeks, as its momentum builds with the NFT collection and following the recent app launch.
It is still a relatively new cryptocurrency token, so we would advise caution for anyone looking to invest in it, but there is potential for Nekocoin to really take off. It might also see the kind of up and down movement that MetaPay is experiencing, but it is too early to tell at this point. Nekocoin is today's top earner overall, and this is probably not the last we'll see of it topping the charts for the near future.