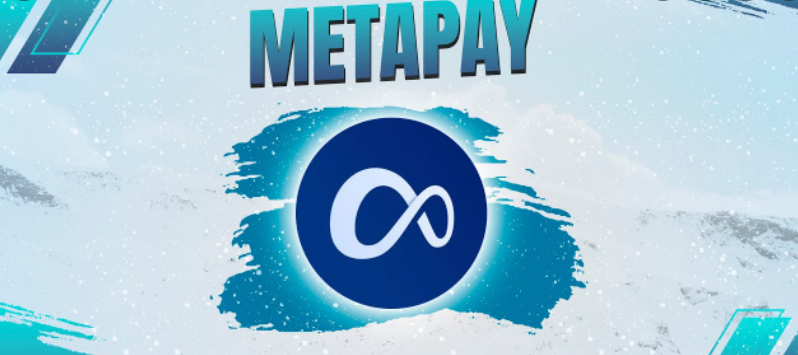 MetaPay (METAPAY) Benefits Most from Market Going Bullish
After a recent market crash and an attempt to rebound, the cryptocurrency market is up today, with Bitcoin (BTC) shooting up 4.35%, BNB (BNB) up 5.18%, and Solana (SOL) up 5.1%. These are far from the biggest gainers, however, and that honor belongs to MetaPay (METAPAY), which is experiencing an increase of 1,356.87% today. That brings the MetaPay rate to $0.00001857 (METAPAY/USD).
MetaPay Keeps on Rising
MetaPay's trade volume is up as well, of course. Over the last 24 hours, more than $100,000 in MetaPay tokens were moved, with a trade volume increase of 75.78% in that period.
The MetaPay metaverse gives players an opportunity to buy avatars and cosmetic items and share those with other people. Buying MetaPay tokens provides currency within the metaverse. While MetaPay has to compete with all of the other metaverse offerings hitting the market these days, it has managed to do well for itself as a cryptocurrency token.
We have seen the MetaPay rate jump and plummet repeatedly ever since its launch. We are constantly able to report on massive increases like what we are seeing today because of how this crypto token moves. It often shoots up high for a very short period and then come hurtling back down almost to the base level again. It's not really making any progress, and it spends a lot of its time at or near a base level of $0.00000048.
Will MetaPay Crash Soon?
As high as this cryptocurrency token is going, it makes investors wonder if it's going to come crashing down soon. Of course, if anyone pays attention to MetaPay, it is obvious that this crypto probably won't stay high for very long. We can expect today's spike to be followed shortly by a rate crash or MetaPay. That's simply the history we have seen from this token. There is no reason at this time to expect anything different.
The only question is when that crash will happen. It could be tomorrow or it could be in a few days, but you should definitely expect MetaPay's rate to fall back down to close to its base level. Of course, it will likely shoot back up again before long, giving investors something worth putting their money into. That is going to happen, it needs to be said, so long as MetaPay continues its consistent behavior.