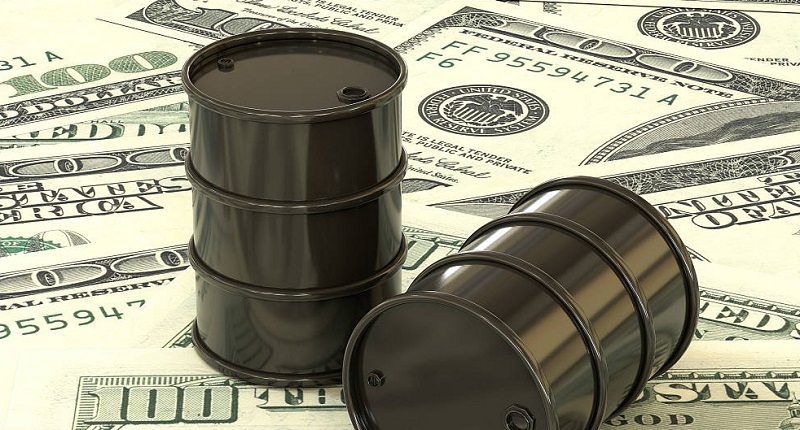 Top 6 Best Oil Stocks to Buy in Q2 & Q3 2022
Crude oil stocks belong to the companies engaged in the finding, production, storage, transportation, and refining of crude oil. The fuel, or crude oil, is used for transportation and power. Furthermore, they also supply the basic raw materials in the shape of petrochemicals, which are required for the production of plastics, fertilizers, rubber, etc. Crude oil prices have been on the rise since May 2020, when the price was around $20. Due to the coronavirus pandemic in 2020, crude oil prices dropped sharply in the first quarter of that year, but since then, the price of crude oil has been rising continuously. As the economies reopened, the demand for crude oil also started to rise, causing a surge in its prices.
Recently, in February, when Russia invaded Ukraine, crude oil prices saw a sudden jump and reached triple digits for the first time in years. Last month in March, crude oil reached about $130 per barrel after President Joe Biden announced a ban on Russian oil imports. It was a historic ban, but right after that, Biden attempted to bring down the prices by ordering the largest release ever from the U.S. emergency oil reserves. This included 1 million barrels per day out of the Strategic Petroleum Reserves for the following six months. This managed to bring the price of crude oil to as low as $95 a barrel. However, it was only a short-term relief in oil prices because crude oil has picked up its pace again. It is currently trading at around $106 per barrel, with analysts predicting further price increases in the coming days.
Meanwhile, when all of this was happening in the crude oil market, the related oil companies were also benefiting from increased crude oil prices. Many oil and gas stocks outperformed this year, and all could be attributed to the Russian invasion of Ukraine. Occidental Petroleum is one of the recent favorite oil stocks, with a 100% price increase in 2022. The share price of major oil company Shell has seen a surge of about 50% over the course of last year. 
Antero Resources has seen a surge of 200% during the past 12 months. BP is almost 23% up from its previous year's price. Apart from these, Diversified Energy, Gulf Keystone Petroleum, and Jadestone Energy are also some important names in the oil stock market that have potential growth and could be an excellent opportunity to invest in right now.
Let us take a look at the best oil stocks which can be a profitable investment in Q2 2022!
Best Oil Stocks to Buy in Q2 2022
1-
Shell PLC- (SHEL)
Shell, formerly known as Royal Dutch Shell, has a market cap of more than $217 billion. It is one of the UK's largest oil stocks and is considered a "supermajor" in the oil stock market. Shell PLC has been listed on the London Stock Exchange with a " SHEL " ticker. Shell PLC is involved in different kinds of business associated with the energy sector. It explores for and extracts crude oil, natural gas, and LNG.
Furthermore, it also markets and transports oil and gas and trades and refines crude oil. In addition, it also generates electricity through wind and solar resources. Shell changed its name from Royal Dutch Shell to Shell PLC in January 2022 and was founded in 1907 and has its headquarters in London, United Kingdom.
Shell Plc's stock value has surged by 55.15% over one year. Its price-to-earnings ratio was 11.36 recently, and the dividend yield was 2.93%. Shell PLC's revenues increased 45% to $261.5B in 2021 from the previous year. In February 2022, Shell announced that its Q4 2021 earnings beat the forecasted value of $0.59 and came in at $0.73. Furthermore, the revenues generated in Q4 2021 surpassed the expectations of $58.9B and came in at $74.69B.
According to the most recent forecasts, EPS in Q1 2022 is expected to be $0.89, with revenue of $72.26 billion. In 2022, the company expects EPS to reach $0.96 and revenue to exceed $84 billion, much higher than the current forecast. Shell PLC's figures show a favorable rate of return and potential for growth in the coming second quarter of 2022, making it an appealing oil stock to buy.
2-
Antero Resources Corporation – (AR)
It is an independent oil and natural gas company with headquarters in Denver, Colorado. The company was founded in 2002 and is engaged in extracting natural gas, petroleum, ethane, etc. The specialty of this company is the exploration of hydrocarbons through fracking technologies. The shares of Antero Resources are listed on the New York Stock Exchange (NYSE) under the ticker symbol AR. In recent years, the stock price of this energy company has outperformed the broader market by a considerable amount. 
In just one year, the stock price of Antero Resources has surged about 276.72%. Antero Resources Corp's revenues have increased 32% to $4.62 billion in a year. In Q4 of 2021, the company experienced a net loss, which decreased earnings per share to $0.46 from its forecasted value of $0.645. As a result, the company made more money than expected in the fourth quarter. It made $2.39 billion in revenue, instead of the $1.47 billion the company had expected.
According to the latest forecasts by the company, the EPS for Q1 and Q2 of 2022 are expected to be $1.12 and $1.11, respectively. While revenues for Q1 and Q2 are expected to be $1.52 billion and $1.5 billion, respectively. The share price of AR has been outperforming many big names in the oil market since September 2021. It has surged more than 275% in just 12 months. If the market is going in the right direction, it could go even higher than it is now. All other oil stocks are going up because of geopolitical conditions.
3-
BP PLC – (BP)
BP PLC was founded in 1908 and is headquartered in London, United Kingdom. The company engages in the global energy business and has a huge market cap of $102.21 billion, making it the 133rd most valuable company by market cap. Its products include Gas & Low Carbon Energy, Oil Production, Transportation, Storage, Sale of Oil and Fuels, and much more. Recently, the company announced that it is transitioning to a renewable energy company and plans to become a net-zero business by 2050. 
At the moment, it is still an oil-producing and distributing company, which means it is highly affected by the changes in oil prices. The shares of BP PLC are registered on the London Stock Exchange (LSE) under the ticker symbol BP. Over one year, BP's share value has surged more than 31%. Its earnings per share (EPS) is $0.28, and the dividend yield is 4.17%. The company earned a total revenue of about $52.24 billion in Q4 2021, less than the expected $52.76 billion. However, in the same time frame, the company's EPS improved from the forecasted $0.19 and came in at $0.21.
According to the latest forecasts made by the company, the EPS is expected to rise to $0.22 and $0.23 in Q1 and Q2 of 2022, respectively. However, its current EPS already stands above both forecasts at $0.28, which means the stock is performing outstandingly. On the other hand, the company has also forecasted its revenue for Q1 and Q2 2022 at $55.86B and $60.78B, respectively.
4-
Gulf Keystone Petroleum – (GKP)
Gulf Keystone Petroleum Limited has a market capitalization of $533.933 million. It was formed in 2001 and had operations in the Kurdistan Region of Iraq. The company's stocks are listed on the London Stock Exchange (LSE) with the ticker symbol "GKP." The company is engaged in oil and gas exploration and production. Some of its work is done in Iraq, and the other half is done in the United Kingdom. The main asset of this company is Shaikan Field, which is a massive oil field covering an area of about 280 sq km. The current market cap of Gulf Keystone Petroleum is 542.74M.
The stock price of GKP has seen a surge of 39.26% in the past year. Earnings per share are $0.56, and the dividend yield is very high at 20.50%. When oil prices were crashing during the COVID-19 days, GKP also dropped and experienced a significant drop in revenues. However, the prices are recovering and seeing a substantial rebound due to prevailing geopolitical tensions between Russia and Ukraine. People who study the company say that in 2021, its revenue and profit will go up to $315M and $155M, respectively, from $108M and $47.3M last year.
5-
Jadestone Energy PLC – (JSE)
Jadestone Energy PLC is an oil and gas development and production company based in Asia-Pacific and has assets in Australia and Vietnam. The company has headquarters in Singapore. The current market cap of Jadestone Energy PLC is $447.11M. The shares of this company are listed on the London Stock Exchange under the ticker symbol JSE.
The company's share price has increased by more than 53.91% in the last 12 months and has the potential for further growth. This makes it a potentially strong candidate for the best oil stocks to buy in Q2 2022. Jadestone Energy PLC provides a dividend yield of 1.23%.
The latest trading update from this company expects that its average production will increase from 15,500 boe/d to 18,500 boe/d in 2022, which will be a +30% rise from the previous year. The majority of its production is related to crude oil, and the company has also announced that it might increase capital returns to investors. 
6-
Diversified Energy Company PLC – (DEC)
The company was formed in 2001 and had headquarters in Birmingham, Alabama. The company is engaged in producing, marketing, and transporting natural gas, LNG, crude oil, and condensates. It has oil-producing wells and natural gas pipelines in the United States. The purpose of this company is purely monetary, as it wants to generate cash flow through these activities to provide long-term benefits to its stakeholders. It was formerly known as Diversified Gas & Oil PLC, and the name was changed to Diversified Energy Company PLC in May 2021. 
The shares of this company are listed on the LSE with the ticker symbol "DEC," and they have seen a surge of about 3.83% in the last 12 months. The market cap of this company is $990.876M.
In 2021, the company experienced a loss of $23.5 million. However, according to analysts, in 2022, the net profit is estimated to reach $195. The revenue in 2021 was $409 million. Analysts predict a surge in revenue to $960 million in 2022. The most attractive thing about this oil stock is its impressive dividend yield of 10.83%. Another exciting thing about DEC is that it is less costly than other oil stocks, which means familiar traders can gain exposure to the oil stock rally through mid-cap oil stocks.
Conclusion
Given the prevailing geopolitical unrest caused by the war in Ukraine, we can say that crude oil prices may continue to increase. They have already surpassed the $100 per barrel level, and there is more upside potential ahead. This may push up the prices of oil stocks in the UK market. 
The best oil stocks that could provide you with a reasonable profit opportunity could be Shell, AR, BP, GKP, JSE, and DEC. These oil stocks have been rising at a significant growth rate for the past year, and there is still hope that they will continue to grow. It is due to the fact that geopolitical tensions do not appear to be abating anytime soon. So, instead of wasting time, let's add some of these stocks to our portfolio before the window of opportunity closes.
Crude Oil is stuck between 2 MAs for a week, as recession fears and supply shortages keep weighing each-other
1 day ago