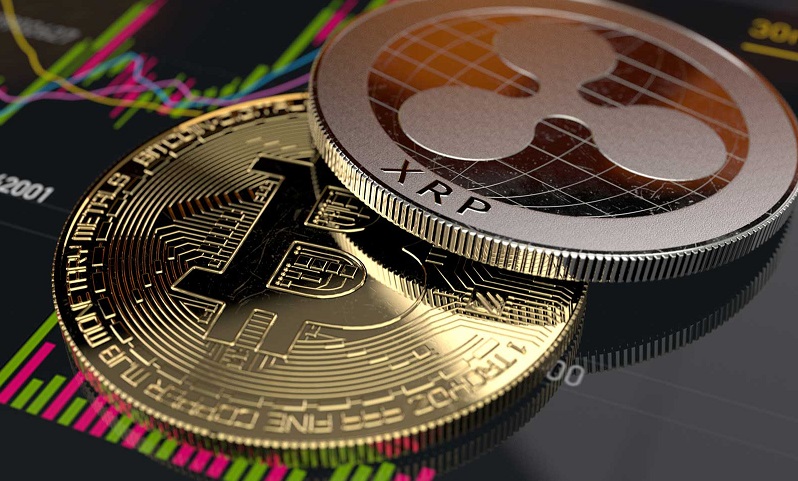 Booking Profit As Ripple XRP, Bitcoin BTC Start to Reverse After Yesterday's Doji
The sentiment has been bearish for cryptocurrencies since November. We have seen some bullish attempts bus sellers have prevailed after all. , as they made some decent gains in March. Moving averages have provided resistance during this period, pushing XRP and BTC to new lows until early last month. They have been consolidating in recent weeks and on Monday we saw a bullish move, but it seems like it is over and cryptocurrencies are reversing lower.
Ripple Daily Chart – Buyers Giving Up at the 20 SMA
XRP couldn't push above $0.35
The SEC (Securities and Exchange Commission) in the US opened a lawsuit against Ripple Labs at the end of 2020 which has had a heavy burden on XRP , keeping the sentiment bearish, since April 2021. XRP has been making lower highs and the previous attempt to turn bullish in February ended at the 200 SMA (purple) on the daily chart. The jump came after Ripple's attorney said that the lawsuit might be settled with a settlement, which would offer certainty for investors.
The court ordered a conference call on Hinman's documents next week, and the risk for Ripple is if judge Netburn allows SEC to choose whether Hinman's speech was personal or on behalf of SEC (as it has quasi-argued at various points). Ripple has been seen as an alternative to replace SWIFT. However, Ripple says that it has bigger ambitions than becoming the SWIFT replacement.
Ripple's CEO Brad Garlinghouse said yesterday that Ripple is exploring the possibility of an initial coin offering once its lawsuit with the SEC. But for now, XRP is starting to reverse lower after forming a doji candlestick yesterday at the 20 daily SMA (gray). My colleague Arslan opened a sell signal at this moving average yesterday and we booked profit today as the price started to reverse lower.
Bitcoin Daily Chart – The Support at $0.75 Holding for Now
Below this level, there is no more support for ADA coin
BITCOIN turned bullish on Monday after trading in a tight range for more than two weeks. Buyers ushed above $32,000 against the US dollar. Although, after the jump BTC formed a doji candlestick yesterday, which points to a bearish reversal after the bullish move. Today we are seeing the beginning of the reversal, so let's see if the 20 daily SMA (purple) will turn into support today.
Ripple XRP Coin Live Chart