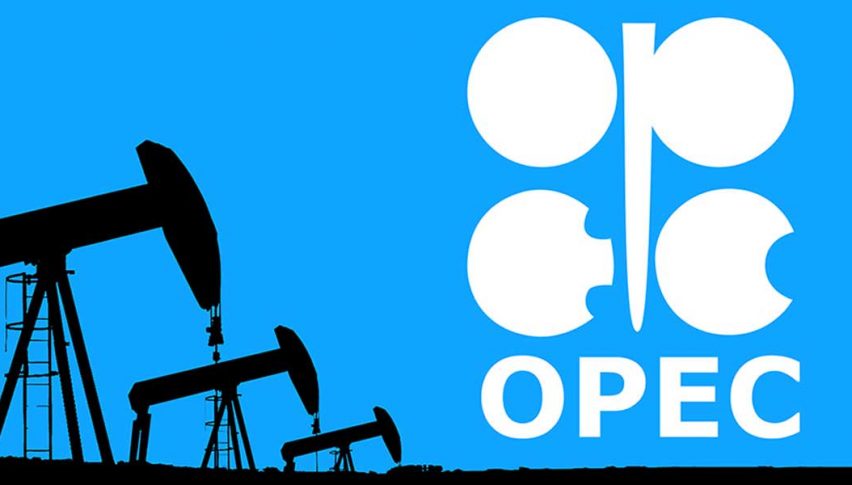 Crude Oil Doesn't Look So Confident After OPEC's Comments on Increasing Output
Crude Oil surged further yesterday after the EU decided to place sanctions on Russian Oil apart from Hungary. US WTI crude surged to $120 but it posted a big and fast reversal, after comments from OPEC. What looked like a breakout day for oil was met with a bit of setback after some technical selling near $120 before being pressured lower by a report that OPEC+ are planning for an increase in oil output.
The WSJ reported that some OPEC members are considering suspending Russia from OPEC+ and using that to push for an increase in quotas.
Some OPEC members are exploring the idea of suspending Russia's participation
Suspending Russia would pave the way for Saudis and UAE to pump more
"Some members in the Persian Gulf have begun planning for an output increase sometime in the next few months, delegates said."
Crude Oil Daily Chart – Sellers Spotted at the 20 SMA
The crash following OPEC's comments was too hard yesterday
The low yesterday hit around $114.15 but was defended by the 100-hour moving average, before the price is recovering to $116.70 at the moment. As much as the report above looks like a headwind for oil, the details are less worrying. Some OPEC+ members are said to be exploring the idea of suspending Russia's participation so that they can produce more. However, even in current circumstances, we're seeing producers struggle with spare capacity and the bloc is not able to keep up with the increase in oil output in recent months.
Unless OPEC+ threatens to really open up the taps big time, the tighter oil market will continue to be a tailwind for prices surely. The sentiment is key but the retreat in the price yesterday doesn't lie. Going back to the charts, yesterday's price action suggests the $120 mark will be key for WTI to really push for further gains. For now, the bullish momentum is still being sustained by buyers who have to do more to really chase the highs seen during the peak of the Russia-Ukraine conflict.