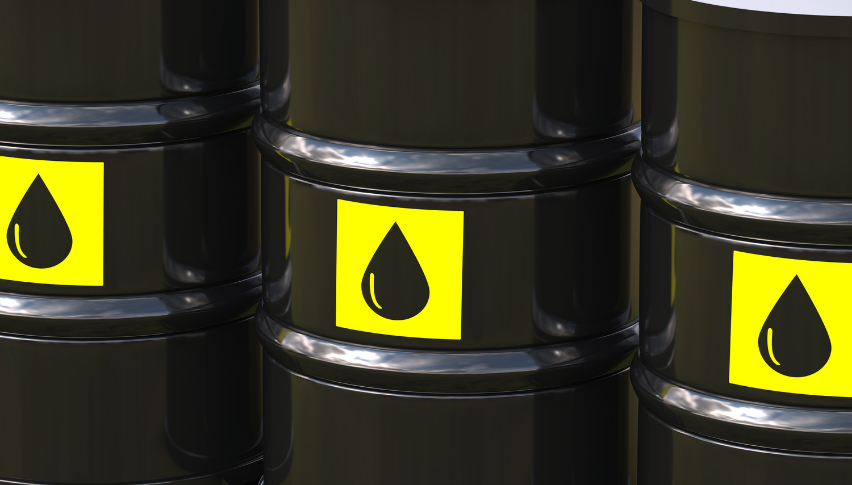 Crude Oil Stays Above $120, Indicating Further Bullish Momentum
Crude Oil has been bullish since April 2020 after the dip to -$37.50 in WTI crude back then, when it should have been bearish, given the coronavirus lockdowns and restrictions. Besides that, China went into lockdowns again in the last 2 months, which should have been another bearish factor for Oil. OPEC is also planning to replace the Russian production within the cartel, while Russia keeps selling its Oil to China and India.
If you were to go back and construct a bearish case for oil two months ago it would have looked something like this:
A two-month lockdown in China's biggest city, among others
Widespread evidence of a global growth slowdown
A 1 million barrel per day release from the US strategic petroleum reserve
Refinery issues leading to fuel prices far above the cost of oil, creating demand destruction
OPEC+ unexpectedly adding to the supply
Terrible risk appetite in markets, with stocks falling into a bear market
The US quietly letting Iran barrels evade sanctions
All that has happened. Yet, crude Oil keeps running higher, as it keeps finding buyers on dips lower. Moving averages have been doing a great job as support. Last Friday we saw a move above $120 but the price pulled back down pretty fast. Although that was a signal that buyers were targeting this level and on Monday WTI crude Oil moved above the $120 level. Oil is staying above that major level now, with the 20 SMA (gray) acting as support on the H4 chart.
Crude Oil Daily Chart – MAs Keeping Oil Supported
The 20 SMA has turned into support recently
Birol Concerned About Higher Prices in General
Energy efficiency measures are critical to addressing the current global energy crisis
If we have a harsh, long winter then we may face energy shortages
Governments need to look at ways to reduce energy demand
The transition to green energy is going to be a long and painful one and will only add to the ongoing demand-supply imbalance in the market right now. It's tough to fight against that narrative barring any form of major demand destruction i.e. a repeat of the pandemic.
US Crude Oil Inventories Chart
Add in gasoline, distillate and jet fuel inventories and it gets much worse. Looking ahead, it's tough to see anything other than demand destruction derailing it. We have China coming back and the EU phasing in a Russian oil ban. The extra SPR barrels will run out in October.
If you look at the production side, producer discipline is holding and even if it didn't, oil contract drillers don't have the operating rigs, crews, or steel pipe to ramp up. The most telling was Halliburton saying that it's sold out for the remainder of the year, something I repeatedly highlighted.