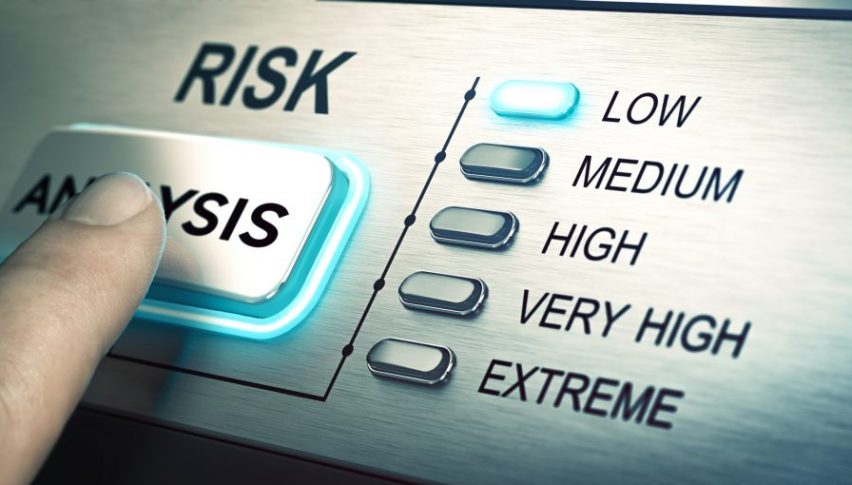 Everything Crashing Besides the USD, As Odds of A 75 bps FED Hike Go Up
Today everything is crashing lower in ab bloodbath and there isn't anything in the economic calendar to stop it. The market is continuing the selloff from last week, as the rout spread across all markets with the dollar being the major beneficiary.
Equities remained weak before the selling intensified in European morning trade and alongside another rout in Italian bonds, it is making for a rather sour sentiment on the morning session which continues in the US session as well. The implosion in cryptocurrencies since the weekend is not really helping the mood either.
 USD/JPY initially ran higher to 135.00 but has since fallen back a bit despite the surge in yields, owing to some counter-flows on risk aversion. This pair printed a low of 133.60 on the day. Elsewhere, it has been one-way traffic for the dollar as it covers back the retracement since mid-May. That applies to the Euro, which is now down more than 1% to 1.04 lows on the day, and the GBP as well which has fallen past 1.2120s and is down over 1% ass well.
Amid the sour risk mood, the Aussie and Kiwi are leading losses with the former falling past 0.7000 for the first time in four weeks and the latter slipping past 0.6300 – also the first time in four weeks. It's a bloodbath out there as everything is getting crushed, including commodities.
AUD/USD Daily Chart – Falling Below 0.70 Again
The 200 SMA rejected the price once again
For me, if there's a surprise it's more likely to be a 100 bps rate hike, but it would have to be combined with the Fed signaling that it will hit the terminal top sooner. In any case, FED chairman Jerome Powell faces a difficult press conference. There's no way he came come out with some kind of 'dovish hike' because they're so far behind the curve.
Citi notes that the OIS market is pricing in 250bps of hikes by the end of the year and that the dots could be a way to be incrementally more hawkish.
"CitiFX Strategy gives their playbook in June FOMC Playbook: hawkish Fed, bullish USD but caution on the day We expect the Fed to amplify its hawkish stance at the 15 June FOMC meeting by sharply raising median dots by more than the rise in inflation.
"Even though we don't expect the Fed to endorse or signal a 75bp hike, we expect new language to reinforce that the pace of tightening will be increased if needed," Citi adds.