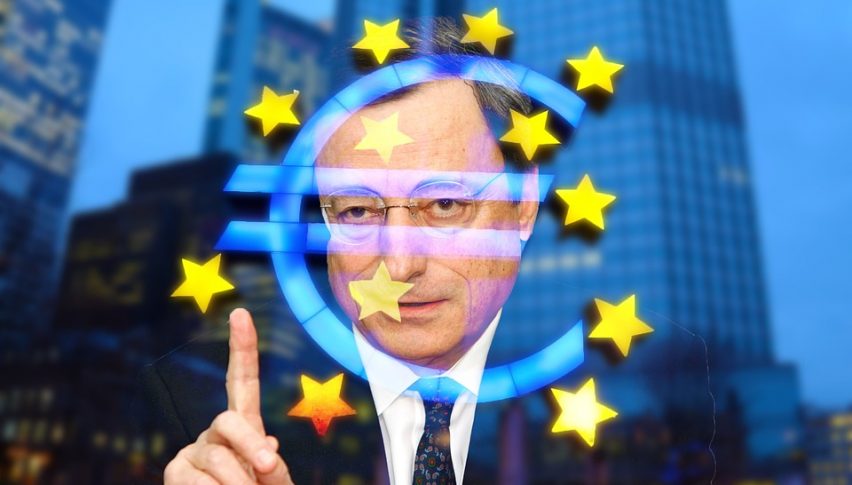 Selling EUR/USD As ECB Stays Behind the FED on Rate Hikes
The Euro has been bearish against the US since March, as US inflation surged beyond expectations, which has led to the FED turning extremely bullish. They increased interest rates by 75 basis points (bps) in the last meeting last Wednesday, but the USD retreated lower after that, sending EUR/USD above 1.06, from 1.0360.
But, moving averages are providing resistance on the H4 chart and besides that, the ECB hasn't started hiking rates yet. Italian president Mario Draghi who was also the previous ECB president, commented on a slow pace of monetary tightening after the final CPI inflation report.
EUR/USD H4 Chart – MAs Acting As Resistance Already
EUR/USD reversing lower
Eurozone May Final CPI Report
May final CPI YoY +8.1% vs +8.1% prelim
Core CPI YoY +3.8% vs +3.8% prelim
No changes to the initial estimates as euro area inflation is confirmed at a record high above 8% in May.
Italian PM and Previous ECB President Mario Draghi
ECB rate rises will be more gradual than from the FOMC
The US has full employment, & US inflation excluding energy and raw material prices is much higher than in the Eurozone
For this reason, while interest hikes are "inevitable" in Eurozone "the pace of adjustment is bound to be more gradual"
ECB's Knot said earlier that several 50 bps rate hikes are possible if inflation worsens. But that is not too surprising considering Knot is one of the more hawkish members at the central bank. The challenges to this scenario though will be how the ECB deals with fragmentation risks in the months ahead and also how slowly or quickly will euro area economic conditions deteriorate going into Q3/Q4.